Paul Greengrass Offered Sony's Somali Pirate Film, 'Maersk Alabama'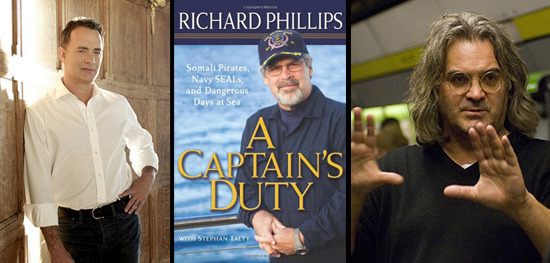 Here's an incremental update on both the film to be based on Captain Richard Phillips' memoir A Captain's Duty and the next stage in the career of director Paul Greengrass (The Bourne Supremacy, Green Zone). Last week we reported that the director had become a candidate for Sony's film based on the book, which Tom Hanks became attached to months ago based on the script by Billy Ray.
Now Sony has offered the directorial duties to Paul Greengrass, and negotiations are about to begin. Looks like this will be his next film.
The other 'next film' contenders had been Rush, a Formula One film based on the career of Niki Lauda, and Memphis, the Martin Luther King film that was by Universal canned not long ago. Deadline reports this offer by Sony and says that Memphis is still certain to happen; the only questions are when, and with what entity financing?
Back to the pirate film, which may be titled Maersk Alabama, after the name of Captain Phillips' ship. Deadline does not reference this name in their latest coverage, and despite the obvious connection to the material, the name is one I wouldn't be surprised to see changed. As far as we know, Billy Ray's script is still in play, though I also wouldn't be surprised to see Paul Greengrass doing a quick rewrite.
There could be a parallel approach here to the previous Greengrass film, United 93. That movie used parallel narrative tracks on the airplane and on the ground to tell the story of 9/11. This one will be concerned largely with Captain Phillips, as he is held hostage for three days in a small lifeboat before Navy SEALs rescued him, killing three pirates in the process. So you'll have part of the action taking place in a very constrained space and on water — two significant filmmaking challenges — and then likely a parallel track planning the rescue. We'll report more as the deal to have him in the director's chair is finalized.