Will David Lindsay-Abaire Write The 'Poltergeist' Remake?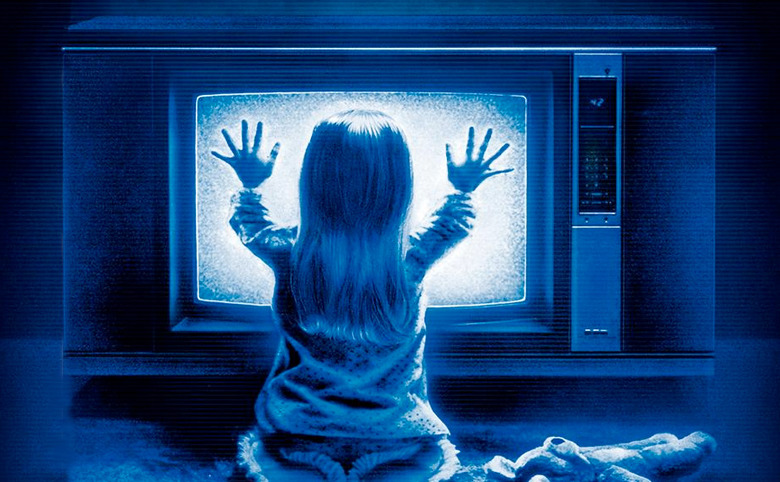 I'll say this for MGM: while the company seems hell-bent on using remakes as the springboard back to relevance — a very dodgy strategy — it is at least trying to hand them to some interesting people. RoboCop went to José Padilha, which is flat-out inspired. Carrie went to playwright, comics writer and Spidey Broadway fixer Roberto Aguirre-Sacasa, which seems smart at the very least, even if the idea of remaking Carrie might be dumb.
Now there's this: MGM wants David Lindsay-Abaire (Rabbit Hole, Oz: The Great and Powerful) to write the Poltergeist remake.
Vulture says the offer has been extended, which was confirmed with the writer's reps, though he doesn't know if he should do it, or if he wants to.
It's easy to say 'Pulitzer-winning playwright and Rabbit Hole screenwriter sought to write Poltergeist,' and be impressed. It is impressive. But David Lindsay-Abaire also wrote Inkheart and Robots. I've never read the Inkheart script, but going based on the finished film, I'm not wildly impressed. He also wrote Oz: The Great and Powerful, which is mostly an unknown quantity at this point. But Sam Raimi had him draft his scrubbed version of Spider-Man 4, which let to him rewriting Oz when Sam Raimi signed on to direct. That would seem to be a good sign. So: I'll go with optimism at this point, with the Pulitzer, Rabbit Hole and Raimi's endorsement triumphing over Inkheart.
Lest anyone get the wrong idea before I exit, I think the idea of remaking Poltergeist is terrible. The movie has aged remarkably well. The combinations of Spielberg and Hooper, the cast and practical effects, genuinely weird script elements and believable family dynamics all seem like very good reasons not to try remaking it. Multiple sequels exist like ghosts in MGM's house, trying to warn anyone away from the property.
But if MGM is going to forge ahead regardless, at least the Lion is going after talent.