Video Game Bits: Michael J. Fox In 'Back To The Future: The Game', 'Star Trek' Game To Drop In 2012, 'Star Wars Kinect' Trailer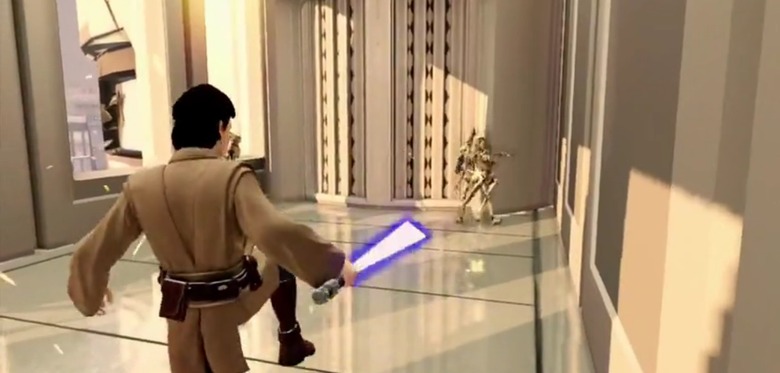 With E3 almost upon us, we're getting lots of info about new video games — not that we're complaining. After the jump, we've got good news for everyone from time travelers to Trekkies (or Trekkers, if you prefer) to Jedi.
The whole GT.TV episode that delivers the info is 21 minutes long, so feel free to skip ahead to the 5:00 mark for the relevant portion.
Tags: GameTrailers.com, GTTV – E3 First Look, PC Games, PlayStation 3, Xbox 360
The final installment of the game series will be released June 21, 2011. [The Daily What Geeks]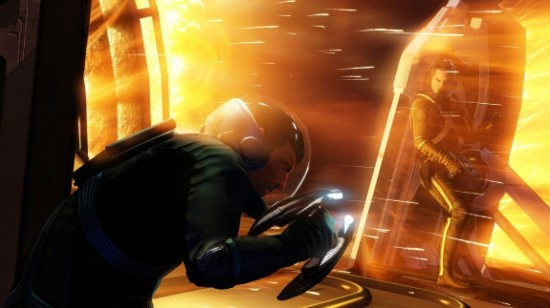 Great news for fans of the J.J. Abrams Star Trek: Paramount Digital Entertainment announced today that they are currently developing a video game which "continues the adventure" of the 2009 reboot. Marianne Krawczyk (God of War) is writing an original story for the game, with Star Trek screenwriters and producers Bob Orci and Alex Kurtzman. Ontario-based Digital Extremes (Bioshock 2) is developing, collaborating with Abrams' Bad Robot, Kurtzman and Orci's Paper Products, and producer Damon Lindelof.
In the new game, players will take on the parts of Kirk and Spock as they "work together to stop a legendary enemy race bent on conquering the galaxy." And, judging from the image above, they'll be using double phasers to do so. Star Trek the game is due out 2012, and will be available for PC, Xbox 360, and PlayStation 3. [The Hollywood Reporter and Trek Movie]
Microsoft and LucasArts have released a trailer for Kinect Star Wars, a Star Wars-based video game that utilizes Xbox's Kinect technology. Kinect Star Wars will feature multiple modes, covering various times and locations from the two trilogies. The all-ages game sees players using their bodies as the controllers as they wield lightsabers, pilot podracers, and flip over bad guys. Here, take a look:
Star Wars Kinect E3 2011 Trailer by nolotypKinect Star Wars will go on sale this winter, presumably just in time for the Christmas rush. If you're excited about this one, keep your eyes peeled for news coming out of E3 — Microsoft is set to showcase the game there this week. [Entertainment Weekly and Dailymotion]