Robert Zemeckis To Team Up With Denzel Washington For 'Flight'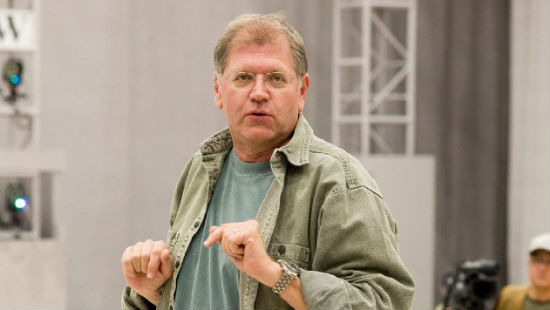 A couple of months ago, we reported that Robert Zemeckis might be ditching the whole motion capture thing — at least temporarily — to direct Flight, a drama about a hero pilot. Denzel Washington was attached to play the lead at the time. Now, a couple of sources "familiar with the project" have confirmed that Zemeckis will indeed be helming the project — and that Washington is expected to sign a deal soon. Read more after the jump.
The script, by John Gatins (Coach Carter, Hard Ball), follows a commercial airline pilot named Whip Whitaker (Washington) who's hailed as a hero when he saves his own plane from a disastrous crash. Only, it turns out the truth isn't quite so simple — Whip Whitaker was under the influence of drugs and alcohol at the time of the incident, which means his own actions contributed to the flight's problems in the first place. Now Whip Whitaker is struggling with his public hero image while his airline and his union scramble to cover up what really happened in order to avoid scandal.
Though Washington has not yet officially signed on, an unnamed source tells 24 Frames that his deal is expected to close "shortly," and that shooting will begin this fall.
Flight will mark Zemeckis' first live-action film since 2000's Cast Away. His three films since then — The Polar Express, Beowulf, and A Christmas Carol — have worked with motion-capture technology, to mixed results. His plans for a mo-cap remake of Yellow Submarine were scrapped by Disney earlier this spring, freeing him up to work on producing How to Survive a Gnome Attack and Animated American, and to consider directing the time-travel flick Replay. Flight will take priority over Zemeckis' other current projects.
I'm a fan of Zemeckis, but like many of his fans, I've tended to prefer his older, live-action films to his newer, motion-capture stuff. I'm excited to see his return to the form, especially since the premise of the film sounds pretty interesting.
Discuss: Are you looking forward to Zemeckis' return to live action?