'Red Tails' Gets An Unofficial Release Window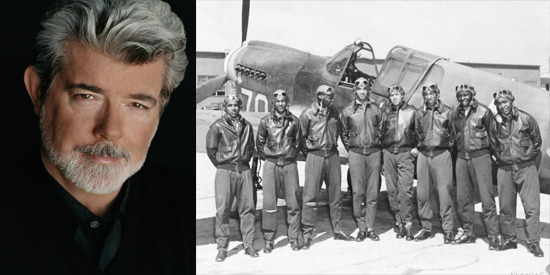 Fans have been waiting to find out when we'd get to see Lucasfilm's first non-Star Wars or Indiana Jones film in two decades and today we might have our answer. Anthony Hemingway, the director of The Tuskegee Airmen film Red Tails, produced by George Lucas, just tweeted that the film will be released in January 2012. With the recent news that Terence Blanchard will be scoring the film this month in Prague, that sounds just about right. Not that there's a rush, Lucas has been developing the film for 20 years and it began shooting several years ago.
Thanks to Indiewire for the heads up on this tweet.
Red Tails stars Terrence Howard, Cuba Gooding Jr., Bryan Cranston, David Oyelowo, Method Man, Tristan Wilds, Michael B. Jordan, Andre Royo and many more.