Craig Brewer Adapting Live-Action 'Tarzan' Aimed At Trilogy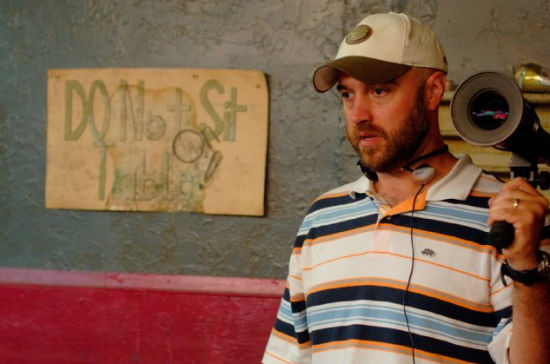 After three movies set in the South – Hustle and Flow, Black Snake Moan and the upcoming Footloose – Craig Brewer is going somewhere even hotter for his next film. He's going into the jungle. At least that's the hope as he's just signed a deal with Warner Bros. to write and direct a new take on the classic Edgar Rice Burroughs story Tarzan. Brewer's take, though, isn't just a one-shot deal, he has an idea that would be a three-story arc.
Deadline broke the news of Brewer's deal and said that hes hopes the first film of the Tarzan trilogy would be his next directing gig after Footloose, but that's probably contingent on him writing a script the studio can get behind.
Ever since the forgettable 1999 animated Disney film, Hollywood has been trying to get another live action version of Tarzan off the ground. A few years ago Stephen Sommers (G.I. Joe The Rise of Cobra) was developing one with screenwriter Stuart Beattie, screenwriter Adam Cozad was also working on a take and then producers were thinking of doing another animated film. None of these projects got off the ground though.
Brewer is certainly talented and the Tarzan story is most definitely a universally loved and exciting one, but does the world want another Tarzan story? Doesn't it feel like developing a big, jungle adventure right after the success of Pirates of the Caribbean: On Stranger Tides, is simply reactionary?
In case you've been raised by apes and don't know what the Tarzan story is, it's about a young child whose family is marooned on in a remote jungle and killed. He's then raised by a family of apes as one of their own. Later, another family is marooned in the same place and come upon Tarzan, forcing him to deal with the fact that's hes a human and not an ape.
Do you think a new take on the Tarzan story is something audiences can get behind?