'Bond 23' Will Arrive In The UK Two Weeks Before The US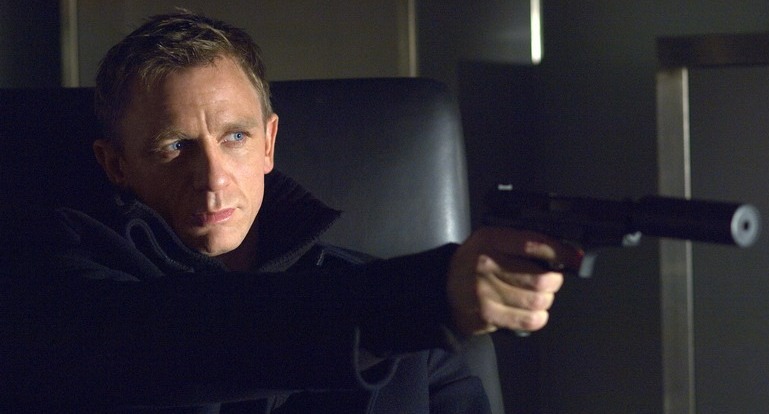 Briefly: Daniel Craig is all over the place this week thanks to the new posters and trailers for The Girl With the Dragon Tattoo, but he is still the star of another massive franchise with a global fanbase. Today there is a tiny bit of James Bond news, as Sony, EON Productions and MGM have announced a pair of release dates for the twenty-third Bond film. The as-yet untitled movie, just Bond 23 for now, will hit the UK and Ireland on October 26, 2012, and then open in the rest of the world on November 9, 2012. The worldwide date is about when we expected to see the film; the earlier date is just a bonus for those in Britain.
We know very little about the film at this point. Daniel Craig will return as James Bond, under the direction of Sam Mendes. The screenplay is by Neal Purvis, Robert Wade and John Logan. Javier Bardem could end up in the film, and Judi Dench will very likely return. Beyond that, it's almost all up in the air.