Casting Bits: Jennifer Hudson In 'The Three Stooges', Bradley Cooper In 'Place Beyond The Pines', Rachael Taylor In 'Loft'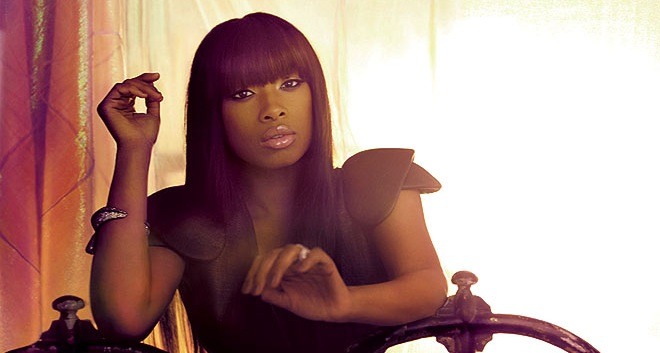 Shooting for the Farrelly Brothers' The Three Stooges has already begun in Atlanta, but it seems casting for the film isn't over quite yet. Oscar winner Jennifer Hudson has just joined in the role of Sister Rosemary, a nun who works at the orphanges where the Stooges grow up. If you've been following the project, you'll recall that her colleagues at the orphange will include Mother Superior, played by Jane Lynch, and Mother Mengele, played by Larry David. I'm going to go ahead and guess that Hudson will be playing the straight man within that holy trio — or as Deadline puts it, "the nice one."
In addition to Hudson, Lynch, and David, the cast also includes Sean Hayes as Larry, Chris Diamantopoulos as Moe, Will Sasso as Curly, and Sofia Vergara as "a femme fatale."
After the jump, Bradley Cooper agrees to butt heads with Ryan Gosling, and Rachael Taylor gets paid to sleep with James Marsden.
The Place Beyond the Pines follows a multi-generational feud sparked by a bad encounter between Gosling's character, "a pro motorcycle rider who turns to bank robberies to support his newborn son," and Cooper's character, a rookie cop. In case you still aren't totally clear on the film's themes of family, violence, and masculinity, Cianfrance has described the project as "The Deer Hunter meets The Godfather."
The film is scheduled to begin principal photography late July in upstate New York. [Variety]
Former Transformers actress and future Charlie's Angels star Rachael Taylor has been cast in Loft, a thriller co-starring Patrick Wilson, James Marsden, Wentworth Miller, Eric Stonestreet and Isabel Lucas. Erik Van Looy is directing the film, a remake of his own 2008 Belgian movie of the same title.
The story centers around a group of married friends who share a loft for their extramarital dalliances with various women. Things get tense when a strange woman's corpse is discovered on the premises. Taylor's role will be that of Ann, a call girl who falls for Marsden after Wilson hires her to seduce him. [Variety]