Rumored 'Pirates Of The Caribbean 5' Director Wish List Includes Tim Burton, Sam Raimi And More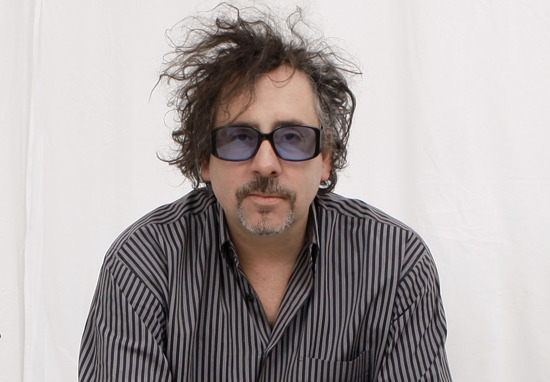 Most of us who had the misfortune of seeing Pirates of the Caribbean: On Stranger Tides probably had two thoughts as the credits rolled: "Did that really just happen?" and "No longer is a pirate's life for me." While the film has been a global box office sensation, in mere weeks grossing nearly as much worldwide as the first film did in its entire run (thank you 3D), it took a deserved critical drubbing. Still, the script for the sequel was commissioned well before On Stranger Tides opened, has been finished for weeks and Johnny Depp made it clear he'd (eventually) do another installment. Pirates of the Caribbean 5 is imminent.
But who will direct? An offer is on the table for On Stranger Tides director Rob Marshall to come back but if (fingers crossed) that doesn't happen, Disney's reported contingency plan is almost enough to get fans excited again.
According to Cinema Blend, if Marshall doesn't return Disney's dream is to woo Tim Burton. And if not Burton, Sam Raimi, Shawn Levy, Chris Weitz or Alfonso Cuaron.
In the Cinema Blend piece (with a nod to The Film Stage) they say that an offer to return has been out to Marshall since January but he has yet to sign on the dotted line. With that plan seemingly stalled, and the likelihood that he'll reteam with Depp on The Thin Man moving ahead, Disney is considering bringing in someone else.
Burton is the first choice long shot who they, reportedly, wanted to direct the fourth film but he turned it down. (If he read the script, I don't blame him.) He's obviously had previous success at Disney with films like The Nightmare Before Christmas and, most recently, Alice in Wonderland. Oh, and he's got a pretty decent working relationship with Johnny Depp too.
If Burton passes though, the offer could go to any one of the following: Sam Raimi, who is currently working with Disney on Oz The Great and the Powerful; Shawn Levy, who is attached to do Fantastic Voyage but has already made several solid family action films with the Night at the Museum series; Chris Weitz, who has tackled the fantasy genre in the past with varying degrees of success (The Twilight Saga: New Moon, The Golden Compass) or Alfonso Cuaron, who is getting ready to shoot Gravity but already reinvigorated one fantasy franchise with Harry Potter and the Prisoner of Azkaban.
Let's be honest though. That list of names is pretty much every studio's wish list when it comes to making a tentpole, fantasy sequel. I'm sure they'd really like Steven Spielberg or Christopher Nolan too. Still, the possibility of a Tim Burton, Sam Raimi or Alfonso Cuaron Pirates of the Caribbean movie might be just the thing to get me, and other former fans, to walk the plank one more time.