Rumor: Hailee Steinfeld The Top Choice To Star In 'Carrie' Remake?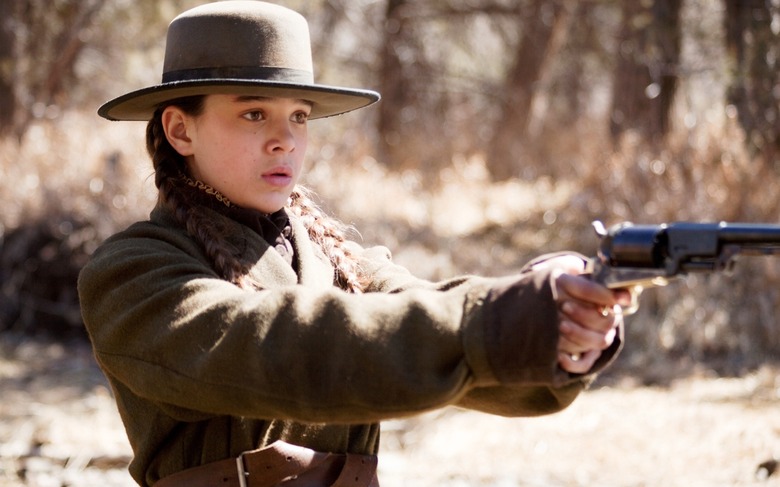 One of my big hopes for True Grit was that the Coen Brothers might have found a genuine new talent in Hailee Steinfeld, who made her feature debut playing the young heroine Mattie Ross. Indeed, she gave a tremendous performance in the film, scoring an Oscar nomination and building a fanbase very interested in seeing her next move.
But that next move can be very difficult to chart, especially for someone relatively new to the business. Working for a talented newcomer (how about Cary Fukunaga's Civil War heist movie?) or another established master (I hear Paul Thomas Anderson has a new film) would be ideal. Anything else could look like a backward step after True Grit. So what to do? Hopefully not star in the possible remake of Carrie. But that is exactly what a new report suggests could happen.
CinemaBlend says one of its most proven sources says that Hailee Steinfeld is the 'top candidate' to star in a rebooted adaptation of Stephen King's early novel. That could mean a lot of things, as the script is still underway. Roberto Aguirre-Sacasa, aka Big Love and Marvel Comics writer, and Spider-Man: Turn Off the Dark rewriter, is penning the new adaptation.
If the producers just want Hailee Steinfeld, that means almost nothing now. Every producer has a wishlist. She could (and probably should) decline any offer. But if there have been talks, it might be something more serious. This is rumor for now, but its one I hope goes nowhere.
What else is on the actress' plate? Not a lot that really inspires, from my perspective. There is a new version of Romeo and Juliet; the adaptation of teen thriller novel Forgotten; and a contemporary Sleeping Beauty, which could end up being mooted by Julia Leigh's recent Cannes entry. Carrie might actually be a better, or at least more fun idea than any of those. She would certainly bring something to it, but I'll hold out hope that she gets some other, far more promising role soon.