Miramax To Stream Classic Catalog Titles On Hulu Plus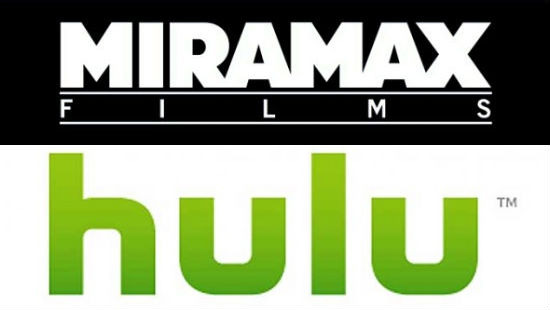 Miramax is pimping out its impressive list of catalog titles all over the Internet. Recently, they signed a deal with Netflix to stream films many of their best classic films and now they've signed a similar agreement with Hulu Plus. Twenty-seven Miramax films are now available on the premium subscription service with hundreds more becoming available in the coming weeks. Right now, like literally right now, you can watch Clerks, Cop Land, From Dusk Till Dawn, My Left Foot, Pulp Fiction, The Crow, The Crying Game, The English Patient, Reservoir Dogs, Scream, Swingers, Trainspotting and more with the click of the mouse. Pretty impressive. Read more after the jump.
Hulu announced the partnership on their official blog, which was then picked up by several other outlets. Apparently, Hulu and Netflix don't care that they're now both paying for the same content because the content is so good. Do see a conflict of interest? Which service do you use? And do you think the non-Weinstein Miramax is once again innovating like they did in the 1990s independent scene?
For the list of all titles currently available, visit the Hulu Miramax page. Here's an excerpt from the announcement:
At Hulu, we spend a lot of time thinking about innovation and how to foster it. Apart from how much I love these movies themselves, that is another reason I have so much respect for Miramax. They innovated, and they were absolutely relentless about it for more than 30 years. So, I couldn't be more excited to announce today that Miramax films and more are coming to Hulu and the Hulu Plus subscription service. On Hulu Plus, 27 titles are available today, with hundreds more to be added steadily over the next month or so. For those of you who are Hulu Plus subscribers, enjoy playing Pulp Fiction and many other great Miramax films in HD today on your Internet-connected TV, phone, or iPad. If you're not a Hulu Plus subscriber, it's a great time to try the service free for a week. And, in addition to all these great movies being added to Hulu Plus, starting in mid-June, we'll be showcasing a selection of Miramax titles each month for free on the ad-supported Hulu service. This is the first time Miramax has made films available to movie fans on an ad-supported, on-demand streaming basis.
It's only a matter of time before studios with much larger catalogs begin signing similar deals with these sites, if the sites can afford it. Which one do you most want to see and will it contribute to your subscribing to one over another?