The Posters For The 2011 Texas Monthly Alamo Drafthouse Rolling Roadshow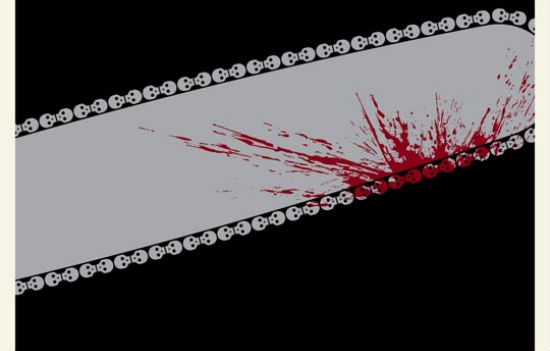 Texas is known for being flat, minimalistic but still incredibly beautiful and that's certainly the theme of the posters for the 2011 Rolling Roadshow. This year, instead of going all across the country, the Alamo Drafthouse is keeping things close to home as they'll travel across the Lone Star State and show Texas films set in Texas. Films such as Blood Simple, The Texas Chainsaw Massacre, The Searchers, Red River and more. The posters premiered on Apple.com and, much like happened last year with Olly Moss, this year they were all done by one artist: Jason Munn. We've got all the images and schedule after the jump.
Thanks to Apple.com for these images. Last year, Olly Moss went for a specific theme and this year is the same, one artist, one theme.
And here's the schedule with descriptions from the press release.
June 3 – THE SEARCHERS in Fort Parker, Texas - Old Fort Parker – Inspired by the true story of a young girl's kidnapping during a Comanche raid on Fort Parker in 1836, director John Ford's iconic tale of mercenary obsession has been called "the most influential film in American history".  John Wayne stars as anti-hero Ethan Edwards, a man consumed by longing, hatred and a destructive quest for vengeance.
June 4 – THE TEXAS CHAINSAW MASSACRE in Kingsland, Texas - Junction House – Join us where it all began.  Tobe Hooper's great American classic still packs a punch of feral, inbred madness.  The original house of horrors, since transplanted some 80 miles east of the original shooting location in Williamson County, now offers up tasty Texas-style comfort cuisine.  Come and get it.June 5 – BLOOD SIMPLE in Austin, Texas - Dessau Hall – Joel and Ethan Coen's seamy redneck noir (and their directorial debut) was shot on location in this landmark Austin music venue, which doubles as Marty's bar in the film.  Over the years, Dessau Hall has hosted the likes of Glen Miller, Tommy Dorsey, Hank Williams, Ernest Tubb and a young Elvis Presley.June 11 – HUD in Claude, Texas – Railroad Tracks – Paul Newman stars as Hud Bannon, the arrogant son of a Texas rancher whose family and livelihood are torn apart by circumstance and long-held resentments.   Although well into adulthood, Hud is still sowing wild oats, spending most of his time drinking, fighting, seducing women and pulling reckless stunts in his Cadillac – usually while driving over the train tracks.June 17 – RED RIVER in Fort Worth, Texas – Fort Worth Stockyard Exchange – Before the establishment of a railway system throughout the state, Texas cattle drivers made the treacherous journey up the Chisholm Trail to sell their livestock in Abilene, Kansas.  Howard Hawks dramatizes the history of the trail in this 1948 Academy Award nominee starring John Wayne as the pioneering rancher who makes the first journey.  Fort Worth's historic stockyard exchange was the final junction for real-life drovers ON THE CHISHOLM TRAIL before crossing the Red River into Native American territories.June 18 – BONNIE AND CLYDE in Pilot Point, Texas - Farmers and Merchant's Bank Building – "They're young.  They're in love.  They kill people."  Reimagining this infamous depression-era criminal duo with notes of sympathy and a touch of New Wave glamour, Arthur Penn's 1968 film was controversial for its violence yet embraced by a generation of moviegoers who identified with its themes of rebellion. Join us in Pilot Point for a celebration of this landmark motion picture at the bank where the first major heist scene was filmed.June 19 – TENDER MERCIES in Waxahachie, Texas - Ellis County Courthouse – Robert Duvall's understated performance as a faded country music star and recovering alcoholic earned him an Academy Award for best actor in 1983.  To prepare for his role as Mac Sledge, Duvall used to practice playing guitar with local Waxahachie musician Mike O'Daniel on the steps of the Ellis County Courthouse in the town square.June 24 – NO COUNTRY FOR OLD MEN in Marfa, Texas – Marfa – Shot on the seemingly endless state highways and vast ranch lands just outside the city of Marfa, this contemporary Western classic earned the Coen Brothers many well-deserved accolades for the film's technical and dramatic achievements.  Perhaps most judicious of all their creative choices however was the instruction to hairstylist and longtime collaborator Paul LeBlanc to create the "strange and unsettling" Prince Valiant bob worn by star Javier Bardem in his role as the murderous Anton Chigurh.June 25 – GIANT in Marfa, Texas - The Paisano Hotel – This beautiful, historic hotel in the center of Marfa served as the residence of the cast and crew of GIANT throughout the film's lengthy production in 1955.  Guests of the hotel can request to stay in the rooms once occupied by stars Elizabeth Taylor and James Dean.July 1 – THE LAST PICTURE SHOW in Archer City, Texas – The Royal Theater – Archer City and the restored Royal Theater on South Sycamore Street are the inspiration for author Larry McMurtry's semi-autobiographical novel THE LAST PICTURE SHOW and director Peter Bogdonovich's 1971 film of the same name.  Shot in gorgeous black-and-white at a time when it had been completely phased out of practice, the film explores the restive lives of youth in a small Texas town in the 1950s and launched the careers of Cybil Shepard, Jeff Bridges, Randy Quaid and Cloris Leachman.