Will Budget Cuts Hobble 'The Walking Dead'?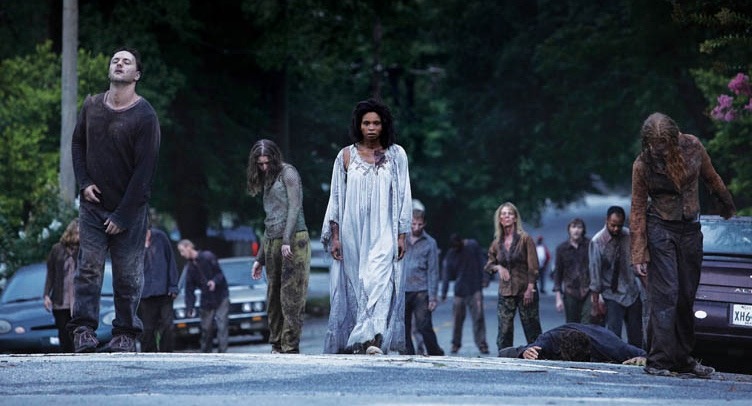 It seems to always go this way. A show is successful, and then those pulling the financial strings want to figure out how to make more money out of it. One way is by trimming the budget. And that is evidently what Frank Darabont faces as he preps the second season of The Walking Dead. The show has already seen its share of controversy, thanks to the report that the second season would do without a writing staff, but this might be a far more difficult thing to manage. Boardwalk Empire looks like it might be facing some budget questions, too — that's a bit ominous, since HBO is the company that shut down Deadwood because it was too expensive — and that is a much more expensive show, with more to lose.
This info comes directly from the producers, who took part in THR's roundtable of Emmy-nominated showrunners. Check out some quotes and video after the break. 
Frank Darabont says,
Creatively I have no complaints thus far... But I believe if they do move ahead with what they're talking about, it will affect the show creatively ... in a negative way. Which just strikes me as odd. If you have an asset, why would you punish it?
And Boardwalk Empire showrunner Terence Winter echoed his concerns:
Looking at some of the proposed cuts – the wishlist for the budget, I had to remind people the show is called Boardwalk Empire and we can't afford a boardwalk or an empire for that price.
The question is: how likely is this to be an issue that the two shows really have to face? Some of this conversation came up in direct response to what happened with Mad Men as the network and Matthew Weiner negotiated for the new season. It is probably too early to make proclamations of doom for The Walking Dead or Boardwalk Empire, and there certainly is the possibility that even if budget cuts are put into play, it could be a creative challenge that might even improve one show or the other. (About fifteen minutes into the full talk, for example, the Friday Night Lights showrunner talks about how that show almost got better when they had to trim the budget.)
The whole roundtable is worth the time if you've got an hour. There's a lot of talk about the budget info as a whole that makes it clear this is not a simple issue, so we've got to see what happens. But the way that Frank Darabont brings up his own budget concerns (starting about seven and a half minutes into the full talk) it sounds like there are some real negotiations going on.
Here's the second part of the roundtable, in which the direct portions quoted above took place:
And here's the full video, from THR: