First Look: Russell Brand And Alec Baldwin In 'Rock Of Ages'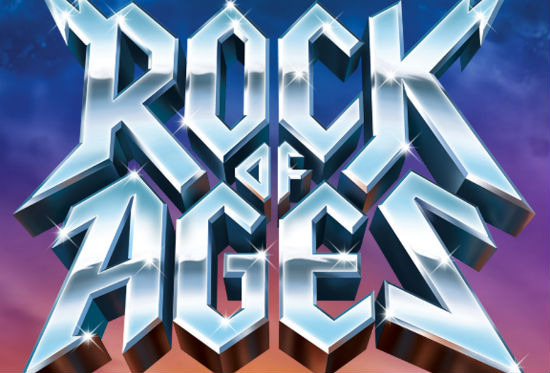 Much like the Broadway show on which it's based, you can probably guess whether or not you're going to enjoy the movie Rock of Ages long before buying a ticket. Do you like ripped jeans, big, teased hair, shoulder pads and the music of the Eighties? Then you're probably going to like Adam Shankman's in-production adaptation starring Tom Cruise, Mary J. Blige, Catherine Zeta Jones, Paul Giamatti, Malin Ackerman, Russell Brand and Alec Baldwin. (Yes, Alec Baldwin is back in the film even though we previously though he wasn't going to be.)
If over-the-top musicals filled with loud cover songs give you a headache, then Rock of Ages probably won't be your thing. To double check though, Shankman recently tweeted our first look at the two characters played Brand and Baldwin and, just from this image, you'll probably be able to figure out whether Rock of Ages is for you or not.
Thanks to Shankman's Twitter (with a nod to JoBlo) for this image.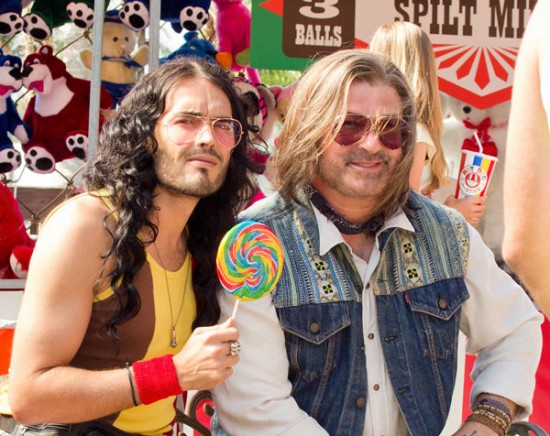 Somewhere in the middle of those lovely locks on top of Baldwin's head, you can see the tone and vibe of this whole movie and either you love it or hate it. I fall into the first camp as gaudy, fun musicals constantly entertain me. Here's how Russ recently described Rock of Ages:
Rock of Ages stars Diego Gonzalez Boneta as an aspiring songwriter and musician who meets an LA newcomer (Julianne Hough). She also ends up entangled with arrogant rocker Stacee Jaxx (Tom Cruise). Alec Baldwin, Mary J. Blige, and Paul Giamatti are also in the cast, and they'll each get to sing their way through a selection of '80s hair-metal hits, power ballads and arena-rock staples.
Rock of Ages is scheduled for release June 1, 2012, almost exactly a year from today. What do you think of the image?