'1911' Teaser Trailer – Jackie Chan's 100th Movie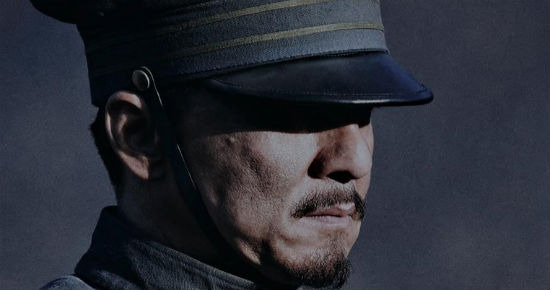 For Jackie Chan's 100th movie, he decided to go back 100 years and tell the story of a birth of a nation. The film, 1911, tells the story of the Xinhai Revolution, otherwise known as the Chinese Revolution, in which nationalist forces rose up to take down the Qing Dynasty and established the Republic of China. It was basically the beginning of modern China, kind of their Revolutionary War and Civil War rolled into one, and a very important moment in Chinese history. Chan co-directed the film along with Zhang Li and co-stars as one of the two rival leaders in the nationalist movement. It's scheduled for day and date release in both the United States and China this October, coinciding with the 100th anniversary of the Revolution itself. Check out your first look, in a Japanese trailer, below.
Thanks to MovieCityNews for the heads up. This trailer is in Japanese but, you'll get the drift.
While we can't tell exactly what is being said in the trailer, you can certainly see that Chan has gone all out with one. The film looks epic and emotional. What do you think about it?
Here's a plot description from the IMDB page:
Jackie Chan's 100th movie: Starring Jackie Chan and co-directed by the star and Zhang Li, 1911 tells the story of the founding of the Republic of China when Sun Yat-sens forces overthrew the Ming Dynasty. Sun is played by look-alike Chinese actor Zhao Wen Xuan. Li Bingbing, Joan Chen and Jaycee Chan also star. This is a dramatic movie, of which Jackie Chan hopes will show the United States his ability to act in a drama. Chan plays a high ranking military officer (seems as if he is a general). It is expected that no Kung-Fu will be used, although lots battles with the use of guns in a war type setting with weapons from the time period of 1911, what was accurately used in the Overthrowing of the Ming Dynasty by the hands of Sun Yat-sen's forces.