Page 2: Tim Burton, Real Steel, Doctor Who, Inception, Captain America, Fight Club, Tron: Legacy, Harry Potter, Star Wars, James Bond, The Simpsons, Hunger Games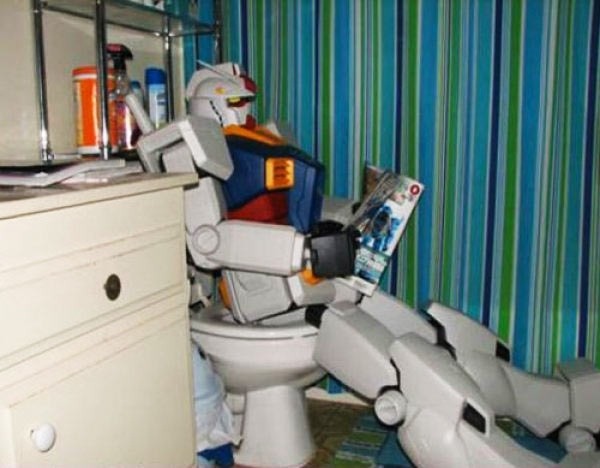 What is Page 2? Page 2 is a compilation of stories and news tidbits, which for whatever reason, didn't make the front page of /Film. After the jump we've included 46 different items, fun images, videos, casting tidbits, articles of interest and more. It's like a mystery grab bag of movie web related goodness. If you have any interesting items that we might've missed that you think should go in /Film's Page 2 – email us!
Gundams need to change their oil every once in a while.
TopTenz lists the Top 10 Must-See Japanese Films.
The geekiest corn cob holder of all time: the Cornobi, a lightsaber-inspired corn holder.
Comcast intends to pay between $1 billion to $1.5 billion to buy Blackstone Group's 50 percent stake in its two Orlando Universal Studios theme parks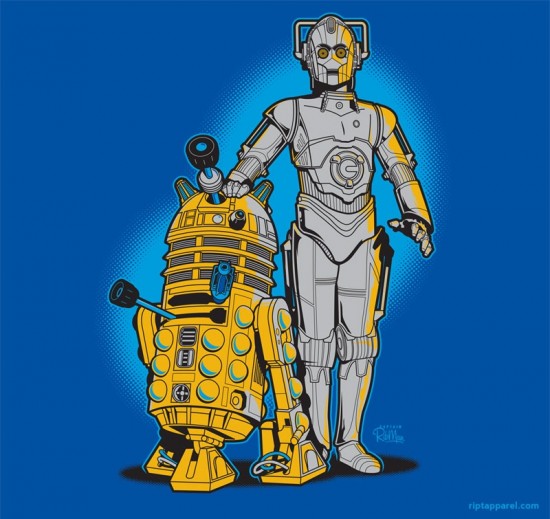 Today's t-shirt of RIPT Apparel is a Doctor Who/Star Wars mash-up design.
IGN lists 13 Comedy Sequels That Just Plain Suck.
Students are protesting after a 30-second mock lightsaber fight between two high-school students resulted in both students getting a 10 day suspension.
The Chinese Communist Party celebrates its 90th birthday in June with the propaganda epic Beginning of the Great Revival which will delay the Chinese release of Transformers: Dark Of The Moon and Harry Potter and the Deathly Hallows Part II.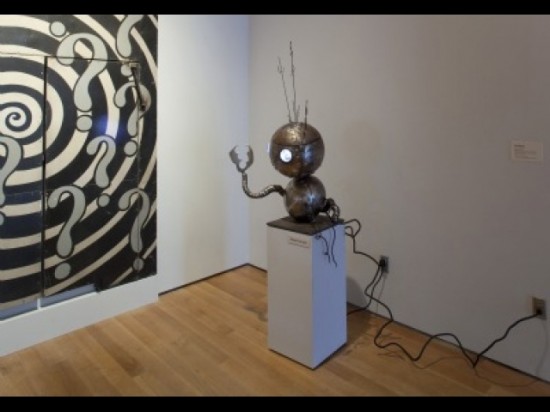 The Wrap has a photo gallery of images from the Tim Burton art exhibition which opened this weekend at the L.A. County Museum of Art.
UGO lists the Top 25 best moments in SyFy films.
Due to the amount of graphics and images included in Page 2, we have to split this post over a BUNCH of pages. Click the link above to continue the second page of Page 2.

Barukurii re-imagines which The Simpsons could look like in a totally different art style.
WeirdWorm lists the Top 7 Awesome Movie Dinosaurs.
Watch a short video on the history of the Wilhelm Scream.
Moviefone lists 14 Classic Films Noir to Feed Your 'L.A. Noire' Fix.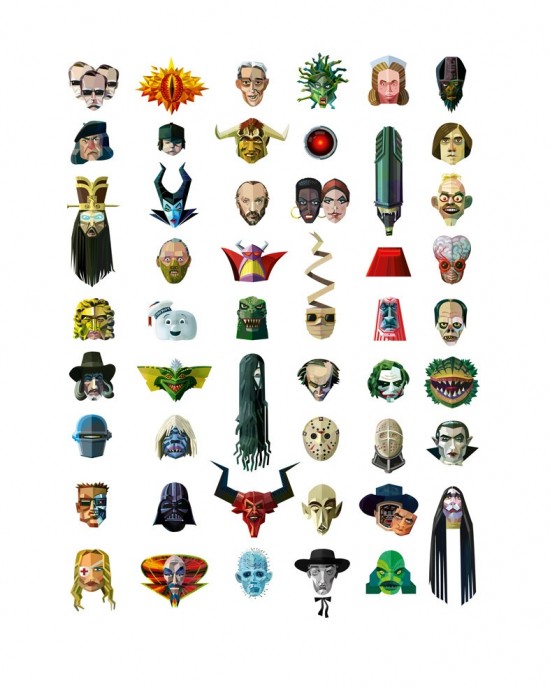 Robert Ball's illustration Fifty Baddies. Click here for the cheat sheet listing of characters.
Joe Johnston talks about making Captain America relateable:
"The transformation is absolutely key to understanding Steve Rogers as a character."  ... "He is essentially Everyman, a 98-pound weakling who is chosen for the rebirth program not for his physical attributes but because of who he is as a human being, with his sense of justice and compassion. It's crucial that we know and love Steve as the kid who's been bullied and rejected all his life so we'll appreciate and relate to who he is as Captain America."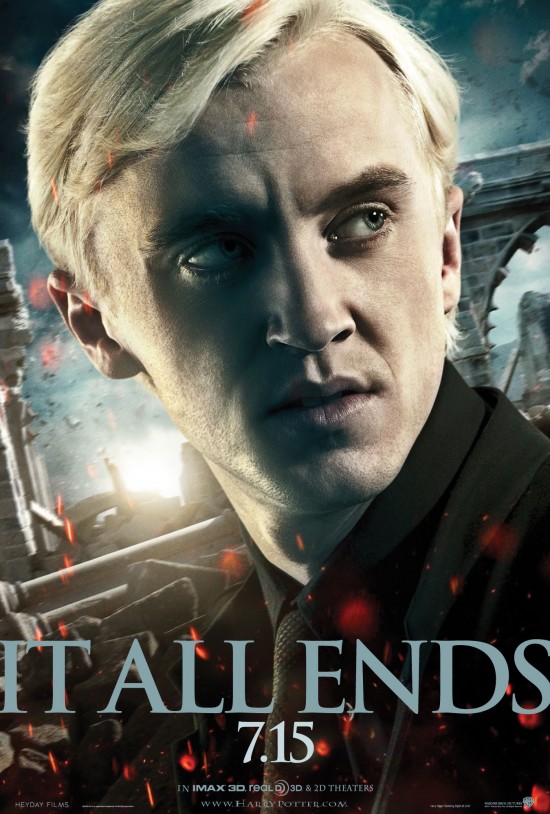 Warner Bros. has released a new character poster for Harry Potter and the Deathly Hallows Part 2 featuring Tom Felton as Draco Malfoy.
Movieline lists 9 Milestones in the Evolution of Brad Pitt.
[No photo]
CeleBuzz has photos of some of the actors and actresses in costume on the set of Hunger Games.
Make Believe director J. Clay Tweel insists that a dramatic remake of King of Kong is still in the works: "There is, yes. It's still in the works at New Line. The King of Kong narrative remake is not dead, by any means. It's still on the table. They're still cranking out drafts."
Due to the amount of graphics and images included in Page 2, we have to split this post over a BUNCH of pages. Click the link above to continue the third page of Page 2.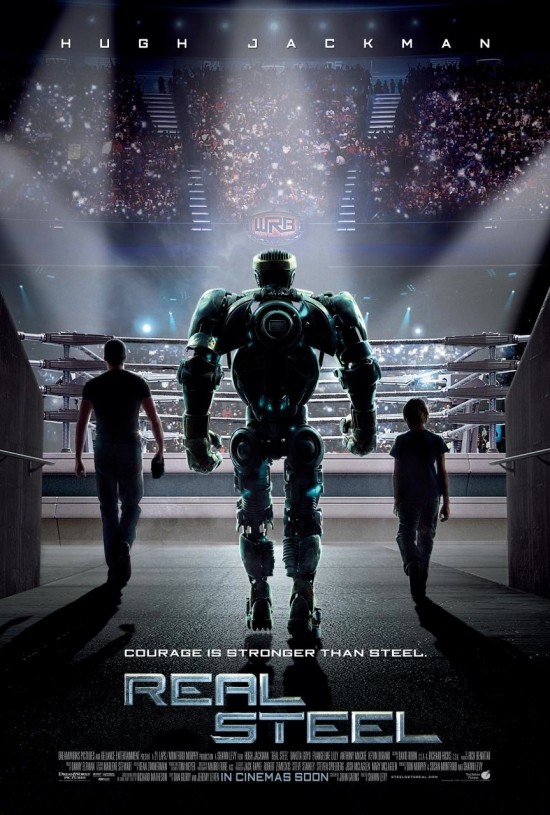 HeyUGuys has a first look at a new international poster for Real Steel.
Movieline lists the 10 Best Celebrity Voiceovers in Animated Films.
Watch Cuddle Club, a shot-for-shot parody of the Fight Club movie trailer.
D23: The Official Disney Fan Club and the Walt Disney Archives have announced the return of the "Treasures of the Walt Disney Archives" exhibit to the D23 Expo.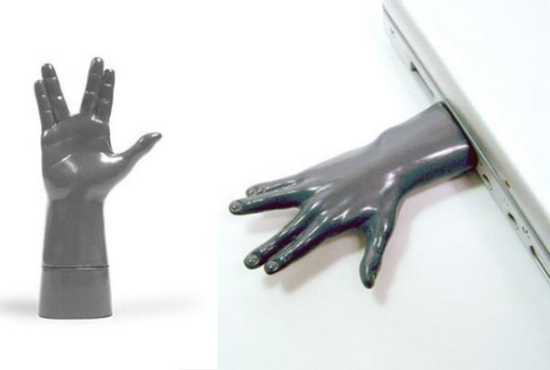 Check out this Star Trek Vulcan flash usb drive.
Blockbuster Canada starts to discount DVDs and video games at 146 bankrupt stores before shutting down.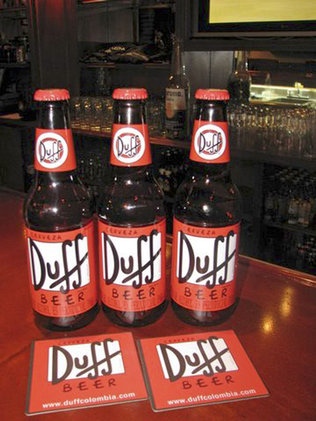 You can buy bootleg Duff Beer in Mexico, Argentina, Colombia or Chile.
Brea Grant (Halloween II, "Heroes") has been cast in a recurring role in the sixth season of Showtime's Dexter.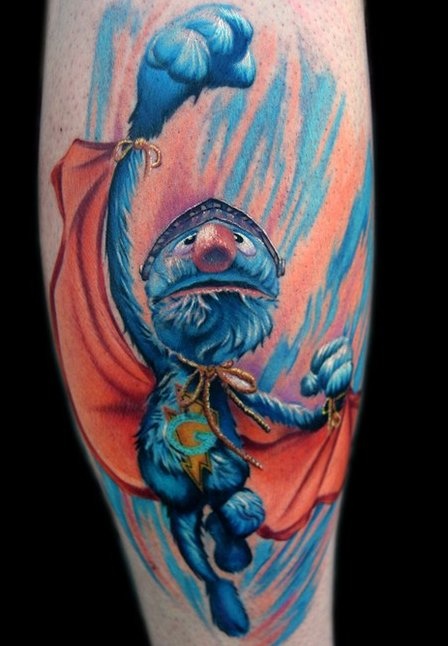 Super Grover tattoo.
Spike lists the top 7 Superpowers That Would Actually Suck.
Due to the amount of graphics and images included in Page 2, we have to split this post over a BUNCH of pages. Click the link above to continue the fourth page of Page 2.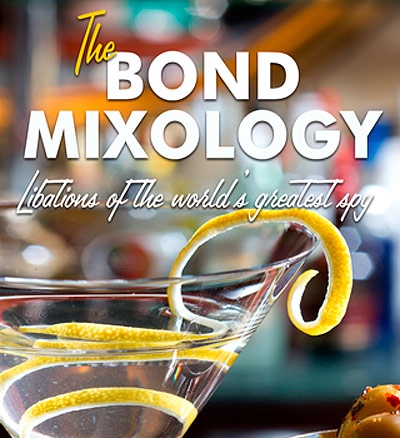 The Bond Mixology iPhone app features every drink recipe from every James Bond film, complete with recommended brands and scene notes.
TOR lists Ten Anime Films You Should See Before You Die.
One "warrior" attempts to lift the huge hammer in the Thor theatre standee display, and succeeds.
The Playlist lists 12 Things You Need To Know About The Making Of Terrence Malick's The Tree Of Life.
A new Tumblr blog, Literally Unbelievable, features Facebook users that think The Onion's articles are actually real.
Blockbuster will offer thousands of movies for 99¢ a day and rent newer releases at the lower price of $2.99 for the first day.
YouTube user Raffjones created a mashup of Star Wars and Withnail and I .
Topless Robot lists the 10 Greatest Star Trek: Deep Space Nine Episodes.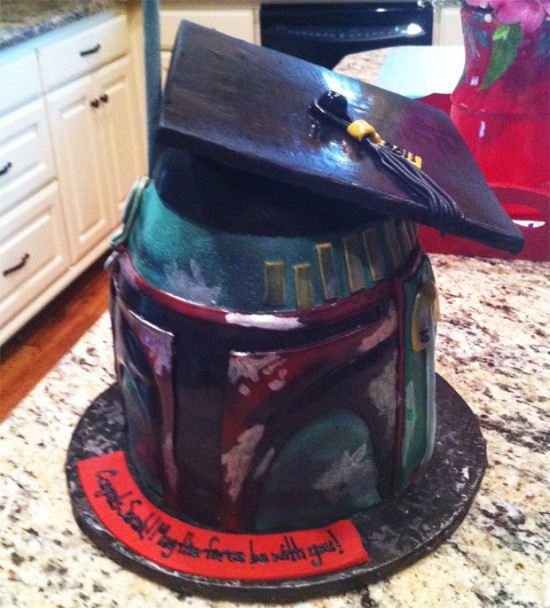 Sarah L's Boba Fett cake was created by her sister in honor of her graduation day.
Rotten Tomatoes lists the top 10 movie mutants.
Due to the amount of graphics and images included in Page 2, we have to split this post over a BUNCH pages. Click the link above to continue the fifth and final page of Page 2.
Warner Bros has released a new Green Lantern promo photo.
Rotten Tomatoes takes a look at the best reviewed bachelor party movies.
Jack Conte remixes Daft Punk's Tron: Legacy song Derezzed with Hans Zimmer's Inception soundtrack.
EW lists 9 unexpected summer hits.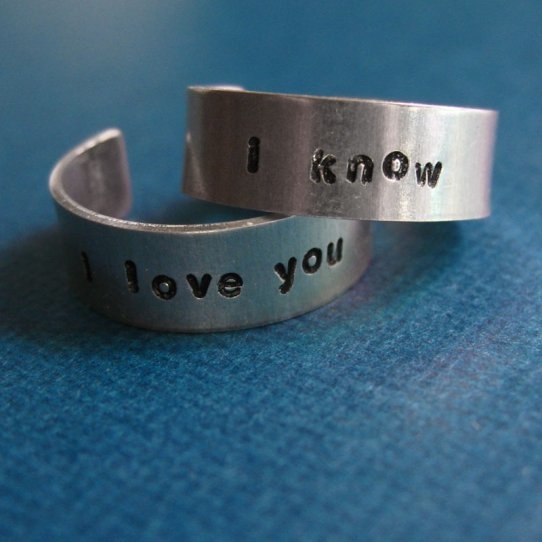 You can buy these Han & Leia Adjustable Aluminum Rings on Etsy.
Miranda July, Paul Scheer, Diablo Cody, Rob Corddry, Michael Ian Black, and more tell Vulture which summer movies they're eager to see.