Tim Burton Skipping 3D For 'Dark Shadows'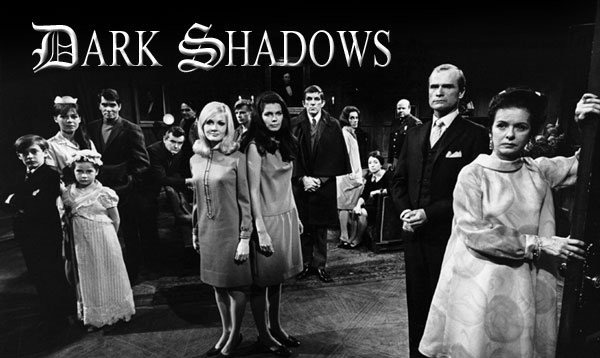 Tim Burton recently started production on Dark Shadows, his new big-screen version of the '60s soap opera that is well-known for indulging a good many supernatural characters and storylines. We know the basic plot of the film and we know the cast — Johnny Depp leads the roster as Barnabas Collins, with Chloe Moretz, Helena Bonham Carter, Eva Green, Michelle Pfeiffer, Jackie Earle Haley, Jonny Lee Miller, Thomas McDonell, and Bella Heathcote — but that's just the beginning.
With the art show 'Tim Burton!' hitting the Los Angeles County Museum of Art this coming week, he sat down for an interview, part of which turned to the 'etheral' tone of Dark Shadows, and the decision not to shoot it in 3D.
Tim Burton talked to The Wrap, and was asked about using 3D, likely given the fact that his last film, the 3D Alice in Wonderland, was a global blockbuster thanks in part to the 3D ticket price bump. He said,
I have no plans for [shooting Dark Shadows in 3D]. I loved doing "Alice" in 3D.  "Freankeweenie," gonna do that in 3D. There's people like, "Everything's gonna be in 3D," or "I hate 3D!"  I think people should have a choice. I don't think it should be forced on anybody.
And while the film is shooting now, it sounds like he's just getting the hang of the tone of the project:
I'm just starting, and it's a weird tone and it's a lot of actors and, you know, we're not starting with the simple stuff; we're sort of getting right in there. You like to kind of sneak up on it a little bit, but this one we just kind of slammed right into it. [asked if it will have a sop opera quality] Yes, I don't know. I'm early into it because it's a funny tone, and that's part of what the vibe of the show is, and there's something about it that we want to get. But when you look at it, it's pretty bad. I'm hoping that it will be — it's early days, let's put it — I'm very intrigued by the tone.  It's a real ethereal tone we're trying to go for and I don't know yet.
There's also some talk on the second page of the Wrap interview about the difficulty of working on a big studio film (jumping off from the days when Tim Burton was developing Superman) that you can check out if you're ready to be a little bummed out at how the whole system works.
Dark Shadows will be released on May 12, 2012. Here's the plot summary:
In the year 1752, Joshua and Naomi Collins, with young son Barnabas, set sail from Liverpool, England to start a new life in America. But even an ocean was not enough to escape the mysterious curse that has plagued their family. Two decades pass and Barnabas (Johnny Depp) has the world at his feet—or at least the town of Collinsport, Maine. The master of Collinwood Manor, Barnabas is rich, powerful and an inveterate playboy...until he makes the grave mistake of breaking the heart of Angelique Brouchard (Eva Green). A witch, in every sense of the word, Angelique dooms him to a fate worse than death: turning him into a vampire, and then burying him alive.
Two centuries later, Barnabas is inadvertently freed from his tomb and emerges into the very changed world of 1972. He returns to Collinwood Manor to find that his once-grand estate has fallen into ruin. The dysfunctional remnants of the Collins family have fared little better, each harboring their own dark secrets. Matriarch Elizabeth Collins Stoddard (Michelle Pfeiffer) has called upon live-in psychiatrist, Dr. Julia Hoffman (Helena Bonham Carter), to help with her family troubles.
Also residing in the manor is Elizabeth's ne'er-do-well brother, Roger Collins (Jonny Lee Miller); her rebellious teenage daughter Carolyn Stoddard (Chloe Moretz); and Roger's precocious 10-year-old son, David Collins (Gulliver McGrath). The mystery extends beyond the family, to caretaker Willie Loomis, played by Jackie Earle Haley, and David's new nanny, Victoria Winters, played by Bella Heathcote.