'Don't Be Afraid Of The Dark' Trailer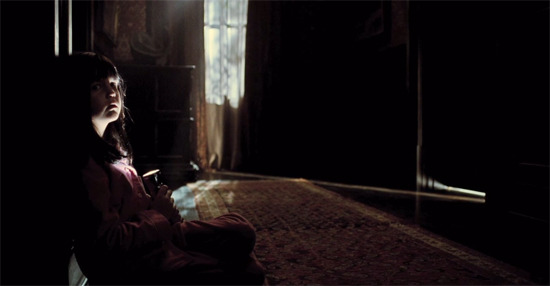 UPDATE: Yahoo now has a very slightly different US version of the trailer, and you can see it below, too.
One of my most anticipated films for 2011 is Don't Be Afraid of the Dark, the movie co-written and produced by Guillermo del Toro and directed by Troy Nixey in his feature debut. The movie ran afoul of the Miramax business shakeup at the end of last year, but has finally found a home with FilmDistrict. (The same company that is releasing Nicolas Winding Refn's Drive.) We saw a teaser trailer for the movie in August of last year, but aside from a couple of very well-received festival screenings, word on the film has been pretty quiet.
UK audiences will get to see the movie just a bit before it hits the US on August 26, and there is now a trailer for the August 12 UK release.
Empire has this UK trailer:
Here's the US version, via Yahoo, which also has the HD.
There are quite a few familiar beats in this trailer, but the footage looks gorgeous, and I vividly remember how great the film's prologue was when I saw it at Comic Con last year. (The first couple shots in this trailer are from that prologue.) I actually stopped watching the trailer about 2/3 through because I just want to see the damn thing already, but if you're new to the story of Don't Be Afraid of the Dark, please watch. The creatures look great, and scanning back through the HD version to pull a new image, I was struck by how wonderful the detail in every image is.
Sally Hurst (Bailee Madison), a lonely, withdrawn child, has just arrived in Rhode Island to live with her father Alex (Guy Pearce) and his new girlfriend Kim (Katie Holmes) at the 19th-century mansion they are restoring. While exploring the sprawling estate, the young girl discovers a hidden basement, undisturbed since the strange disappearance of the mansion's builder a century ago. When Sally unwittingly lets loose a race of ancient, dark-dwelling creatures who conspire to drag her down into the mysterious house's bottomless depths, she must convince Alex and Kim that it's not a fantasy—before the evil lurking in the dark consumes them all.