Screenwriting Bits: 'Hangover' Writers Do '21 And Over;' Scribes Hired For 'Yogi Bear 2'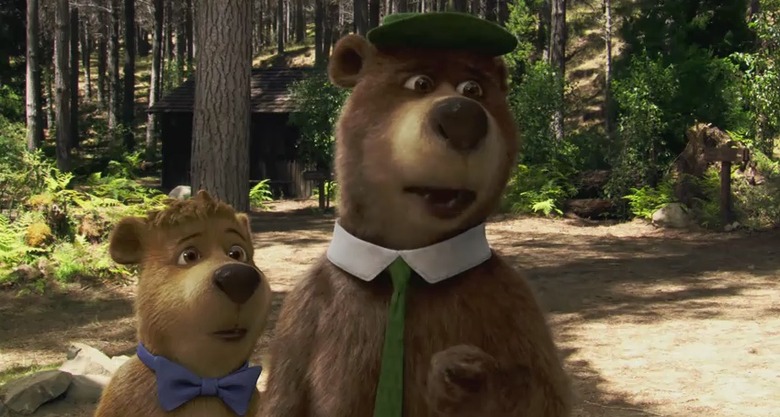 One's a sequel in plot only, the other's a sequel to a movie with no plot. And while those are obviously jokes, when the writers of the original Hangover make a movie about an evening spiraling out of control and Yogi Bear gets a follow-up, well, we'd be remiss not to kid about it a little.
Here's the news. Jon Lucas and Scott Moore, writers of the original Hangover and upcoming comedy The Change-Up, have decided on their next film. They'll co-write and direct a movie called 21 And Over which will star Miles Teller (Rabbit Hole) as a motivated kid whose two friends take him out for a wild night the day before a big interview. It'll be distributed you Relativity Media.
Next up, Warner Bros. must have been happy with the $100 million Yogi Bear did domestically because they've just signed Joshua Sternin and Jeffrey Ventimilia, the writers of Rio and the first Yogi Bear, to start penning the sequel, Yogi Bear 2. Read more about each film after the break.
Deadline (via The Film Stage) broke the news of 21 and Over via a Relativity press release which describes the movie as follows:
A hilarious comedy in which two childhood friends drag their straight-arrow buddy out to celebrate his 21st birthday the night before an all-important med school interview. But when one beer leads to another, the evening spirals into a wild epic misadventure of debauchery and mayhem that none of them will ever forget.
So it's The Hangover, in college, by the writers of The Hangover. Who, oddly enough, had nothing to do with The Hangover Part II. (Rumor has it Todd Phillips totally re-wrote their script for The Hangover, which is probably why.) Lucas and Moore also did a movie called Flypaper, a sort of comedy caper that had its world premiere at Sundance. It has a great cast, but is totally derivative and boring. Not a good movie. Let's hope The Change-Up is better and 21 and Over is more like that.
As for Yogi Bear 2, what else is there to say? Sternin and Ventimilia are cashing in on the success of Rio and Warner Bros. is hoping for another quick nine figures just like they got with the first film. Let's just hope they somehow end the movie like this awesome Yogi Bear viral video. Thanks to Variety for the info.