Page 2: Steven Spielberg, X-Men: First Class, Batman, Idris Elba, Pulp Fiction, Vincent Price, True Blood, Ghostbusters, Transformers 3, Star Wars, Jaws, Robocop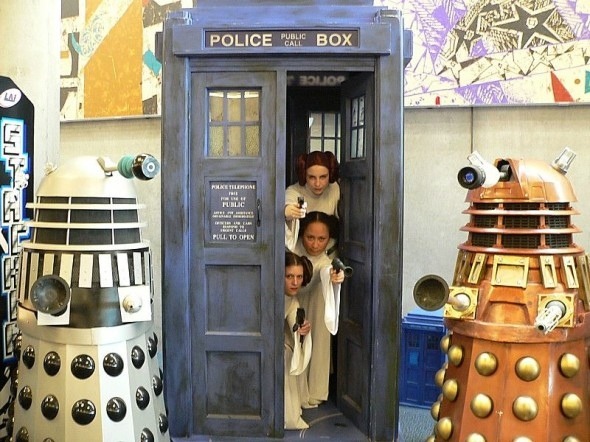 What is Page 2? Page 2 is a compilation of stories and news tidbits, which for whatever reason, didn't make the front page of /Film. After the jump we've included 46 different items, fun images, videos, casting tidbits, articles of interest and more. It's like a mystery grab bag of movie web related goodness. If you have any interesting items that we might've missed that you think should go in /Film's Page 2 – email us!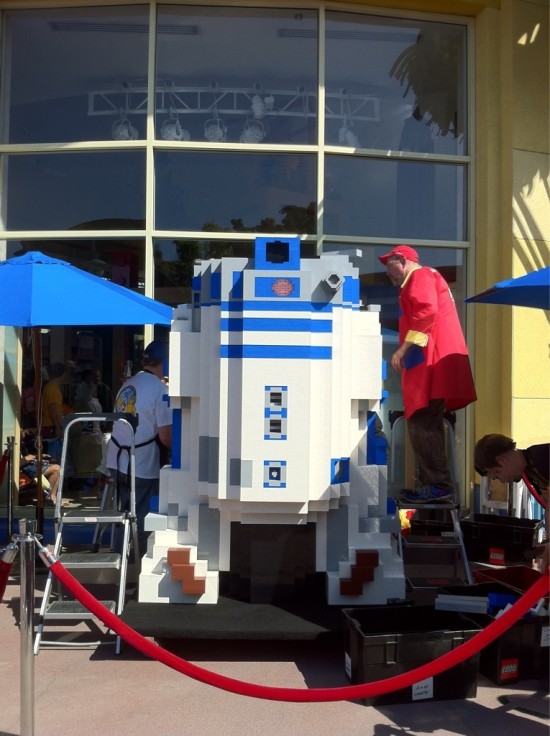 They're building an 8-foot LEGO R2-D2 at the Lego Store in Downtown Disney California.Blastr lists 18 sci-fi drunk scenes funnier than anything you'll see in Hangover 2.Empire Magazine conducted an interesting 14-minute interview with JJ Abrams and Steven Spielberg.Complex lists 10 Animals That Stole Movies From Big-Name Actors.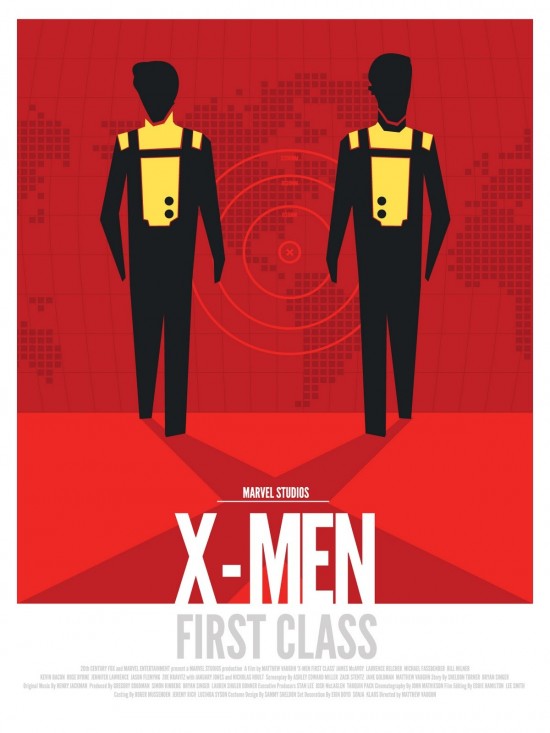 David Williams created a poster for X-Men: First Class.Moviefone lists amazing concert documentaries.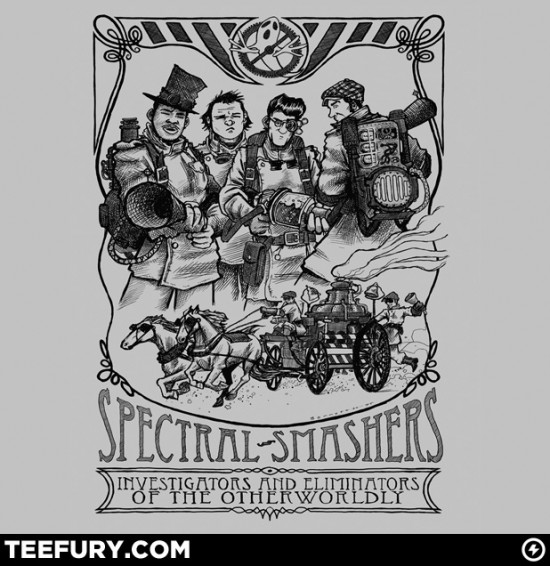 Todays t-shirt on TeeFury is a steampunk Ghostbusters t-shirt titled "The Spectral Smashers". Available today only.
Principal photography has begun on Bryan Singer's Jack the Giant Killer, and Warner Bros has released the official plot synopsis:
Jack the Giant Killer tells the story of an ancient war that is reignited when a young farmhand unwittingly opens a gateway between our world and a fearsome race of giants. Unleashed on the Earth for the first time in centuries, the giants strive to reclaim the land they once lost, forcing the young man, Jack, into the battle of his life to stop them. Fighting for a kingdom, its people, and the love of a brave princess, he comes face to face with the unstoppable warriors he thought only existed in legend—and gets the chance to become a legend himself.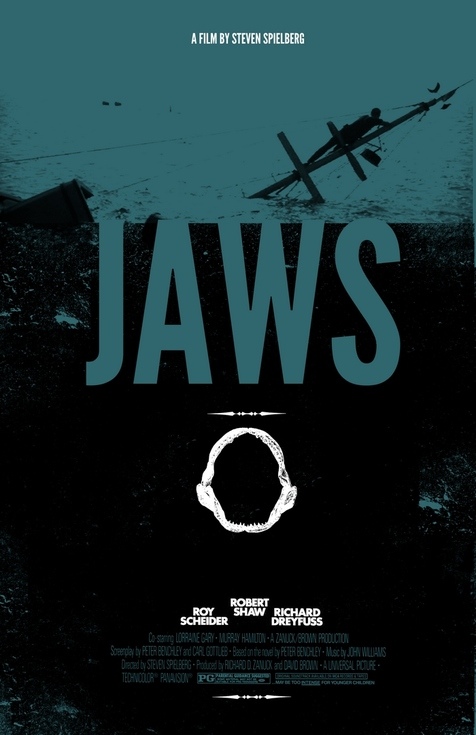 Adam Juresko created this Criterion Collection-looking poster for Jaws.
Kevin Smith is casting a pilot for a television show pitched as "Pawn Stars for Fanboys" called "Tell'Em Steve Dave".
Due to the amount of graphics and images included in Page 2, we have to split this post over a BUNCH pages. Click the link above to continue the second page of Page 2.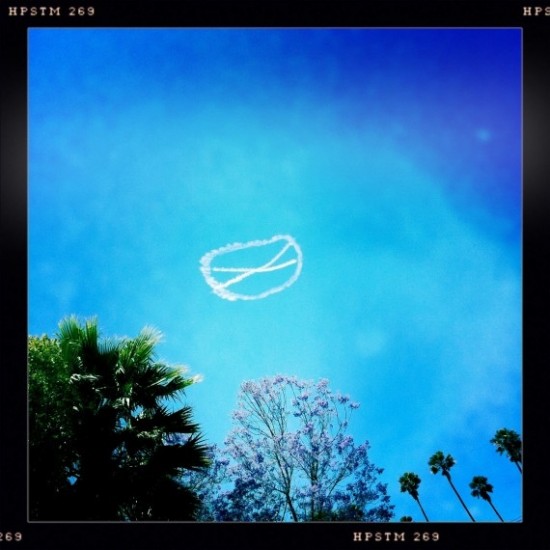 Los Angeles residents have noticed X's in the sky this weekend, a possible viral marketing promotion for X-Men: First Class?
On Sunday morning, actor Idris Elba made some very cryptic tweets: "Having one of the biggest meetings of my professional life today...meeting a very controversial director for a very controversial part. :-/ On the plane to the destination of my fate.....ok.... a lil dramatic....destination of my life..?" Many people think that Elba was on his way to meet with Quentin Tarantino for the title role in Tarantino's latest, Django Unchained.
A new Chevrolet commercial features some new footage from Transformers: Dark of the Moon.
AV Club lists 14 parental nightmares played out in movies and tv.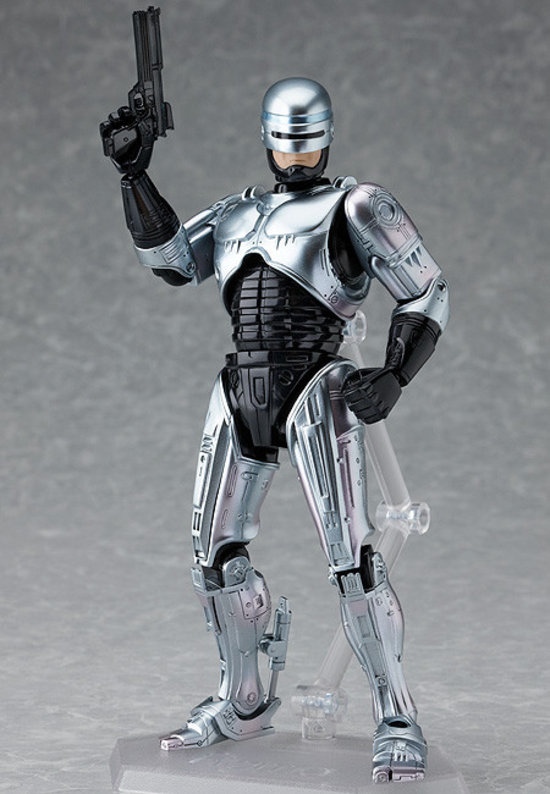 Max Factory is releasing a new Robocop action figure.Piranha 3DD wrapped on May 27th 2011.
The first three minutes of True Blood season four have been leaked online.
The LA Times talked with Steven Spielberg about the upcoming June 12th 30th anniversary of Raiders of the Lost Ark:
"It's really startling. Number one, it seems like it was only five years ago, it does not seem like 30 years ago. And the other great thing is I'm still close to everybody that made the movie. We've all watched each other grow up and older — older [not old] – and I love how that 'Raiders' family has stayed together for 30 years. We're all still the closest of friends. 'Raiders' was the first movie where I actually shot the movie without thinking. I like to say that the line in 'Raiders' that most typifies the production of that movie was when Harrison says, 'I'm making this up as I go along.'"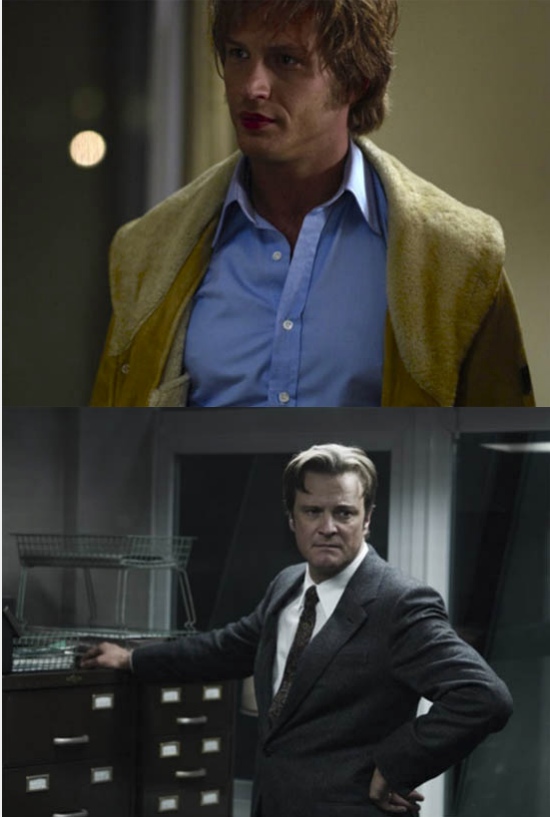 Check out some photos of Tom Hardy and Colin Firth in Let The Right One In filmmaker Tomas Alfredson's Tinker, Tailor, Soldier, Spy.
Topless Robot lists the top 10 Least Heroic Antiheroes.
Due to the amount of graphics and images included in Page 2, we have to split this post over a BUNCH pages. Click the link above to continue the third page of Page 2.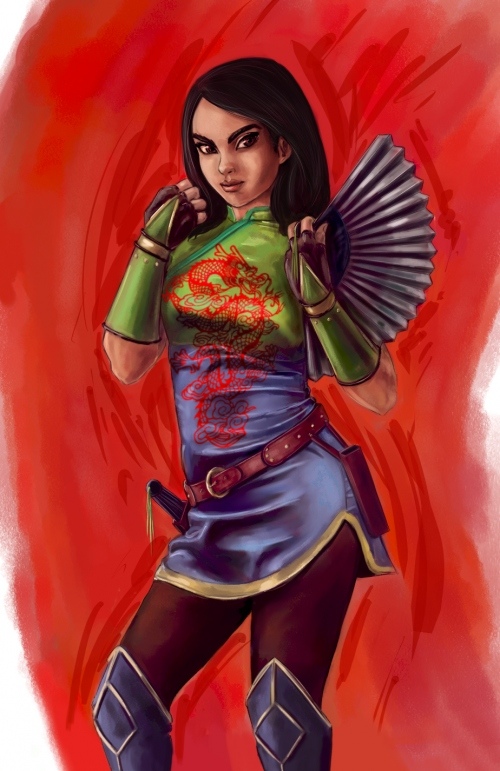 JoshMC has added Mulan to his Disney Fighter art series.The Hangover 2 broke the R-rated record, grossing an estimated $118.1 million in the first four days.
Darth Vader plays golf.
Anglotopia lists the Top 10 Famous British Film Locations.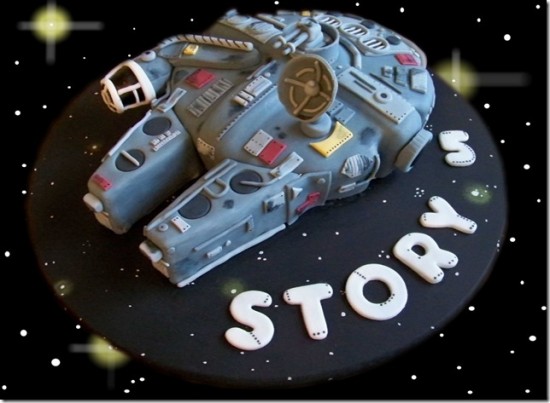 Giovanni Ozuna created this Star Wars Millennium Falcon cake.
Someone has created a website which lists which of the movies on IMDb's top 250 are available on Netflix Instant.
will.i.am talks breifly about Batman with Anne Hathaway.
Mini-Geek Deal: Best Buy has several X-Men Blu-ray Movies on sale for $7.99 each with free store pickup. Each movie comes with X-Men First Class Movie Cash.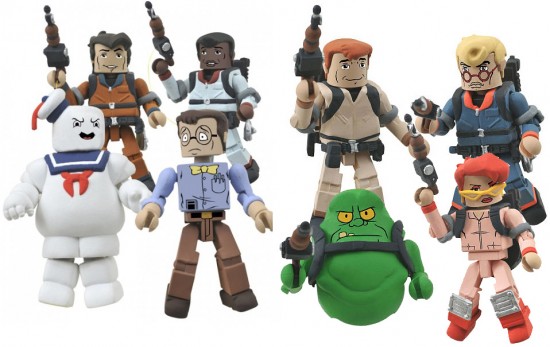 Real Ghostbusters minimates.
Christopher Nolan's The Dark Knight Rises could shoot in Newark.
Due to the amount of graphics and images included in Page 2, we have to split this post over a BUNCH pages. Click the link above to continue the fourth page of Page 2.
Joshua Budich created this poster for Pulp Fiction.
David Slade confirms that we'll be hearing Daredevil news this week: "Daredevil is ongoing, official news will break next week.. Can't say more."
Jedi A-Holes Strike Back.
Transformers: Dark of the Moon will have a running time of approximately 134 minutes.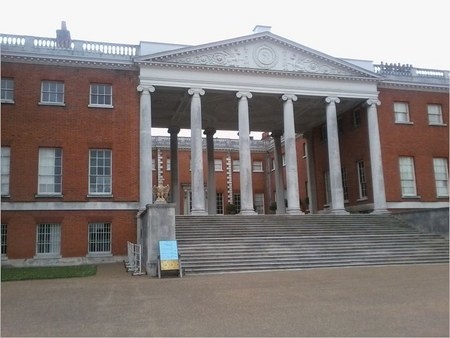 Christopher Nolan is using the Osterley Park mansion as a double for Wayne Manor.
The stars of The Hangover vote for Amsterdam for a possible location for a third film.
Paramount Pictures has released another video clip from JJ Abrams' Super 8.
LA Weekly lists Tim Burton's Top 5 Lady Badasses.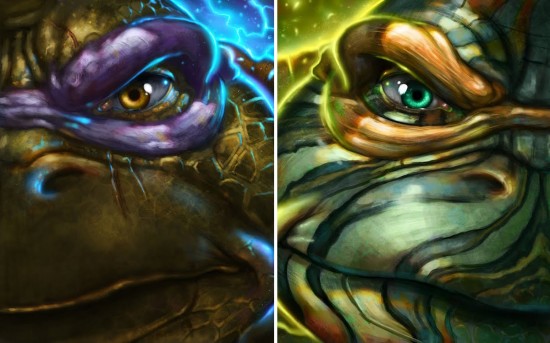 Eric Braddock has released two new images for the Autumn Society's Teenage Mutant Ninja Turtles art show.
EW lists the top 30 road trip movies.
Due to the amount of graphics and images included in Page 2, we have to split this post over a BUNCH pages. Click the link above to continue the fifth and final page of Page 2.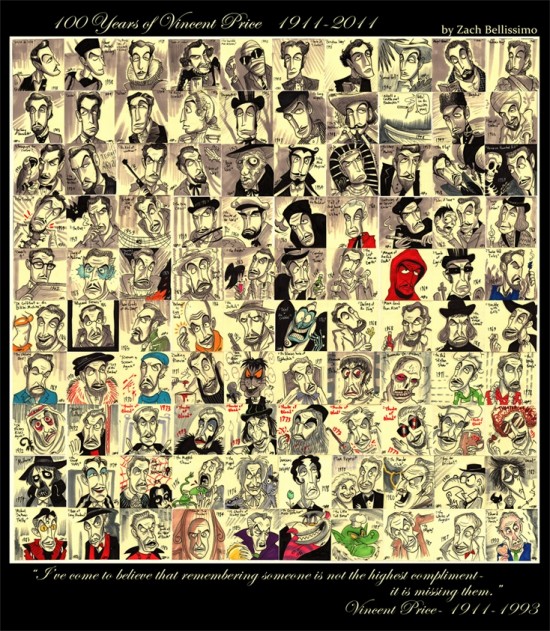 Zach Bellissimo drew 100 Vincents on 100 Sticky Notes in honor of Vincent Price's 100th birthday last week.
Forever Geek lists five 80s movies that deserve a cult following.Watch the trailer for Troma's latest, Father's Day.Eric Walker, the actor who portrayed Mace Towani in The Ewok Adventure and Ewoks: The Battle for Endor is planning a book titled "Growing Up on Skywalker Ranch", but he needs your help to fund the project.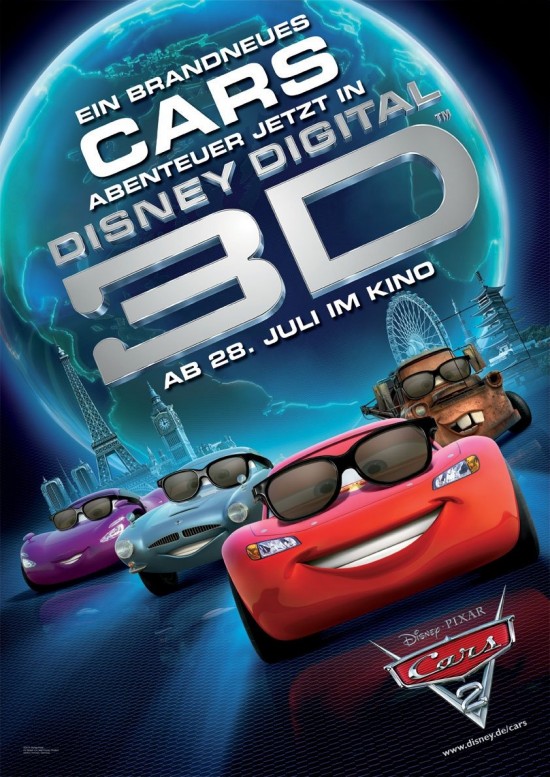 New international posters for Cars 2 focus on the 3D.
Gotcha Movies lists the best drunk movie characters.