Adam McKay Talks Mark Wahlberg/Will Ferrell Football Comedy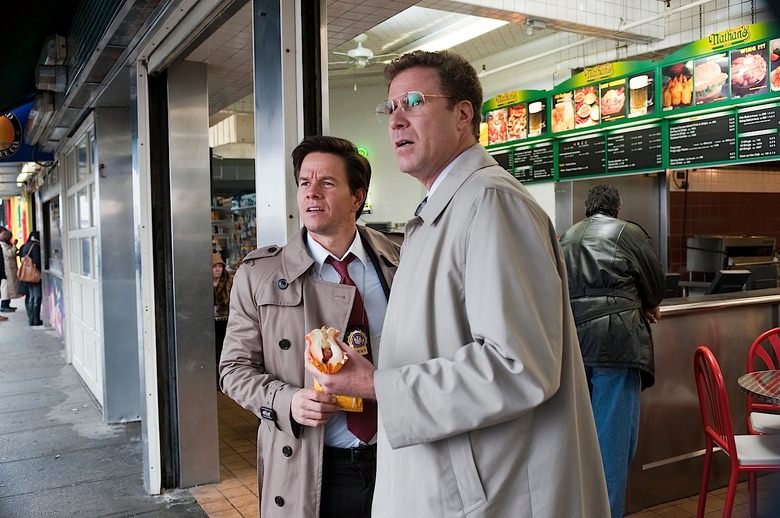 When news broke that Mark Wahlberg and Will Ferrell would soon be beating each other's heads in on a football field, comedy fans hopefully took notice. The original story was that The Other Guys co-stars would star in a Warner Bros. movie called Turkey Bowl about rival families who play a very heated game of neighborhood tackle football. Little else was revealed except that Robert Carlock and Scott Silveri would write the screenplay and that producers Ferrell and partner Adam McKay wanted it to be a huge, comedy ensemble. Curiously, the film also shared a title and plot points with a festival darling that had just been picked up.
We now know so much more. McKay, talking to Entertainment Weekly, says the title has tentatively changed to Three Mississippi (to avoid confusion with other Turkey Bowl) and will also feature Alec Baldwin, Rob Riggle and possibly Jeremy Renner. Plus, he laid out the whole plot of the movie. Read about it after the break.
Thanks to The Playlist for the heads up about this interview which ran last week and we totally missed. You can read the whole thing over at Entertainment Weekly. Here's how McKay describes the movie:
It's about these two rival families from — we're thinking Philadelphia but we need to check in with Wahlberg and Ferrell and see what kind of accents they want to do. [Laughs] Alec Baldwin is the patriarch of one of the families, and Wahlberg is his son. He saw the Kennedys playing football on their front lawn at Thanksgiving, and boom, that's it: "Anything the Kennedys do, we're doing." His family starts playing the other family that lives across the park from them. Over the years, Baldwin's family hasn't done too well — they own a crappy little bar in town — while the other family, which Will's character eventually becomes the patriarch of, becomes really successful. The game gets nastier and nastier as the years go on, and Ferrell's family starts just destroying the other family. After a massive heart attack, Baldwin's character's dying wish is that his estranged son, Mark, take over the game and finally win one. So Wahlberg has to put this ramshackle, convict, gambling-addict family back together again and beat the richies. The whole spirit of it is that it's just a giant, fun ensemble comedy. We want to populate it with people we love. There's a funny subplot with Rob Riggle where he's a gay cousin that Wahlberg's family sort of turned their backs on but he played football at Fresno State and they need him. We're going to try to get Jeremy Renner to play an ex-con. The idea is to bring in, like, 15 people that we love in and just do a big, funny holiday movie.
McKay also revealed the original idea was conceived when he saw the chemistry between Wahlberg and Baldwin in The Departed and it was developed with them in mind, until Ferrell got wind and said he wanted to be in it. Also, while there's no timeline on the film yet, he suggested it could shoot in the spring of 2012 aimed at a Thanksgiving 2012 release.
Do you like the title Three Mississippi? What about the premise of the film?