Casting Bits: Jamie Chung In 'Knife Fight;' Joey King In 'Oz: The Great And Powerful;' Katrina Bowden In 'American Reunion'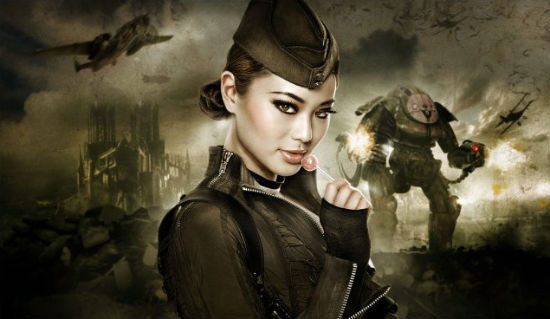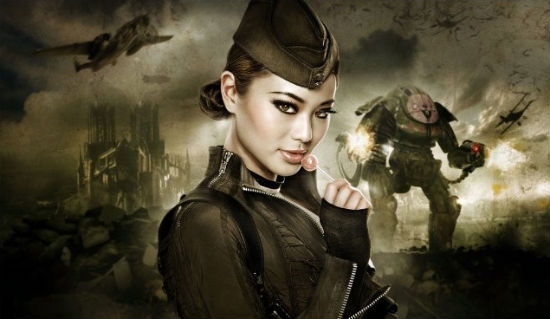 Jamie Chung has two big Legendary Pictures films behind her this year, Sucker Punch and The Hangover Part II, and now (probably not as a response) she's going indie for the film Knife Fight. That's the one starring Rob Lowe where he plays "a political crisis manager who specializes in playing hardball on behalf of scandal-plagued clients." Jamie Chung will be his savvy assistant. Quite a few other people are in talks for roles, too: Julie Bowen, Connie Britton, Jennifer Morrison, Rebecca Mader and Titus Welliver. Bill Guttentag directs and co-wrote the script with Chris Lehane; the film will shoot next month in San Francisco, and a release is planned for October 2012, timed around the next US Presidential election.
Before Knife Fight makes it to theaters, Jamie Chung will be in Premium Rush, which stars Joseph Gordon-Levitt and was written and directed by David Koepp. [Variety]
After the break, Oz: The Great and Powerful and American Reunion get minor additions.
Variety calls the role of China Girl in Oz: The Great and Powerful 'coveted,' and with good reason: she becomes a sort of surrogate daughter to James Franco's character after her family is killed by the evil witch Evanora. 11-year old Joey King won the gig, which follows up her Ramona and Beezus lead role and will shoot after she films a small part in The Dark Knight Rises.
In addition to James Franco, she'll work opposite Mila Kunis, Michelle Williams and Rachel Weisz in the Oz prequel tale.
Finally, the American Pie sequel that a couple of people evidently want to see, much to the confusion of everyone else, now has its final cast member. Katrina Bowden (30 Rock, Piranha 3DD) has joined American Reunion to play the LA party girl dating Chris Klein's character. She complements Jason Biggs, Seann William Scott, Alyson Hannigan, Thomas Ian Nicholas, Eugene Levy, Tara Reid, Eddie Kaye Thomas, Jennifer Coolidge and Mena Suvari. The film features the American Pie characters heading home for their high school reunion, and that leads to a weekned where they all revisit their friendships. Think The Big Chill, with more boobs and dick jokes. Jon Hurwitz and Hayden Schlossberg are writing and directing. [Variety]