Frankenstein Films: Matt Reeves To Direct 'This Dark Endeavor;' David Auburn Writing 'The Casebook Of Victor Frankenstein'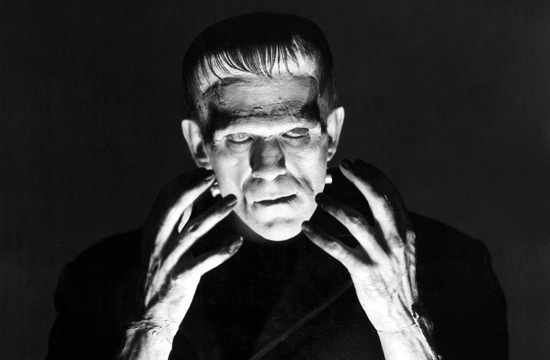 Oh, good. So this week, Frankenstein films are the new Snow White/Wizard of Oz/etc. We've got news on two Frankenstein-related projects that have both moved forward today.
Matt Reeves moved from director of interest thanks to Cloverfield to something approaching A-list status with Let Me In. He's certainly lining up a few high-profile genre projects, and the latest is This Dark Endeavor, an adaptation of the Kenneth Oppel 'young Frankenstein' novel that Summit optioned not too long ago. The other is The Casebook of Victor Frankenstein, which Sam Raimi's Ghost House pictures is producing. That one just hired playwright David Auburn to script. More detail on both, as well as vague updates on several other Frankenstein projects, after the break.
The bigger news here is that Matt Reeves is now signed to direct This Dark Endeavor, which Jacob Aaron Estes (Mean Creek) has written for Summit. The novel on which it is based hasn't been published yet — yeah, this is one more preemptive attempt to cash in on genre-based youth-lit success — but here's the basic rundown of the plot via Deadline:
Frankenstein's twin Konrad is gravely ill. His brother seeks out a mysterious old alchemist to help him produce the Elixir of Life, a serum that will bestow the gift of perpetual health. You can't order this drink at a pub, and Frankenstein sets out on a dangerous adventure to find the elusive contents. He's accompanied by his best friend Elizabeth, who is sweet on Konrad. Things get complicated among the three of them.
This is the third big project to which Matt Reeves has been set to direct. He's also got the vampire apocalypse novel The Passage to adapt, and a new version of the short story 8 O'Clock in the Morning, which previously inspired John Carpenter's They Live. Because all info points to the fact that 8 O'Clock would be a new take on the story rather than a remake of They Live, that's the project I'm hoping goes forward for Matt Reeves. We'll see, however. If the Dark Endeavor novel hits and does well, Summit will almost certainly try to fast-track the film, and we could end up seeing it before either of the other two, Frankenstein competition be damned.
Some of that other Frankenstein competition comes from The Casebook of Victor Frankenstein, which includes Percy and Mary Shelly as characters, and sketches out a young Victor Frankenstein as a guy who starts experimenting with corpses thanks to the poetry of Percy Shelly. Having David Auburn write seems like a good idea, and based on superficial descriptions I like the sound of this one more than This Dark Endeavor.
But wait! There's more Frankenstein! Deadline also mentions Guillermo del Toro's possible version of the story; the Craig Fernandez pitch Frankenstein, purchased by Columbia, that would re-do the story in a modern setting; and Wake the Dead, which Slash and his Slasher Films company is producing based on the graphic novel by 30 Days of Night creator Steve Niles.
Way to go, Hollywood: you've made Frankenstein seem boring. Boris Karloff is appalled. Keep it up, please.