'The Adventures Of Tintin' International Teaser Has New Footage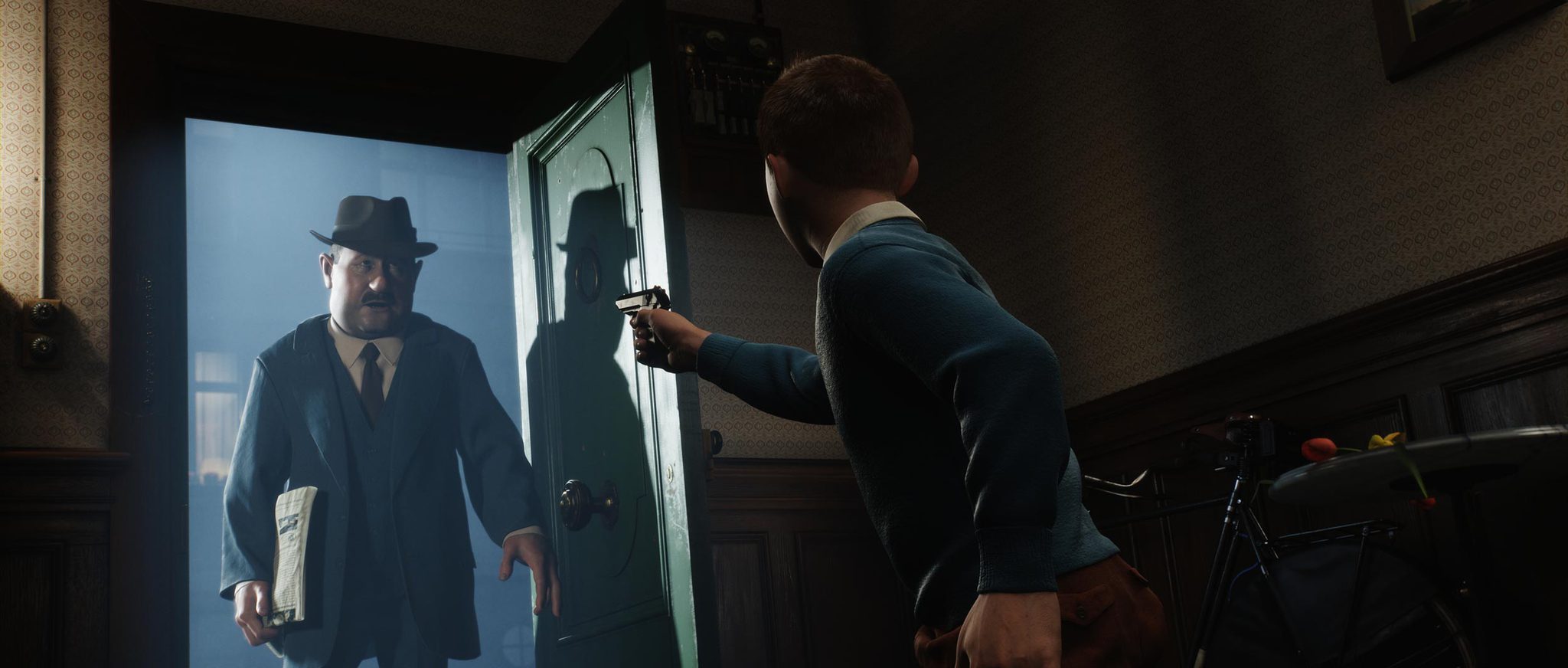 Did you want more out of the first teaser for The Adventures of Tintin that arrived earlier this week? Then check out the international version, which still shies away from showing much of Tintin's face, but does offer a few new shots.
I'm waiting to see an extensive dialogue sequence before jumping to any conclusions about the film, but there is stuff I like in this footage: the expressive lighting, some of the clever compositions and that wonderful shot of the desert being overcome by a ship (the Unicorn of the seemingly-ditched subtitle 'the Secret of the Unicorn') as waves roll over the dunes. It's that sort of shot that I figure attracted Steven Spielberg to the idea of doing a mo-cap movie in the first place.
Beyond that, the physical animation looks about on par with what we've seen in films like A Christmas Carol. It's the faces, though, that will be all-important, and like the US trailer, this clip isn't really ready to show off anyone in close-up. We get a few glimpses of character faces, but there's not much to go on. We'll have to see Tintin talking and really engaging with the world around him to be assured that this film is able to bridge the uncanny valley, into which films like Mars Needs Moms toppled and sank.
The Adventures of Tintin stars Jamie Bell, Simon Pegg, Nick Frost, Toby Jones, Andy Serkis, Mackenzie Crook, Tony Curran, Daniel Mays, Sebastian Roche and Gad Elmaleh. It is scheduled for an October 26th opening in the UK and Europe, and a U.S. release on December 23rd.