Who Directed The Post Credits Scene On 'Thor'?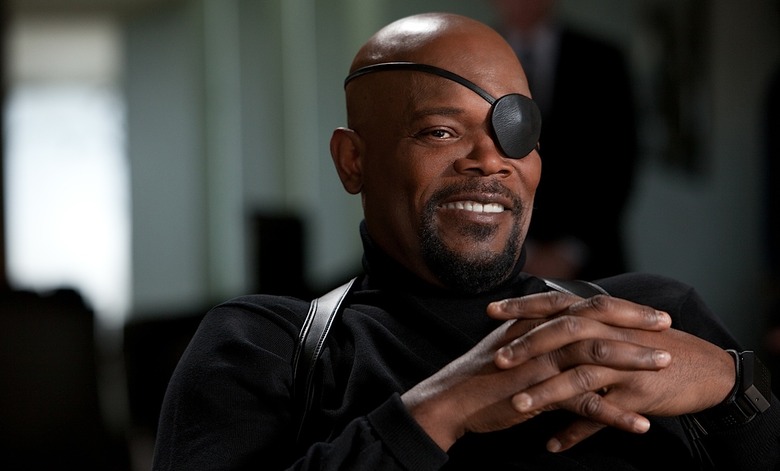 Hint: It wasn't Kenneth Branagh. Thor is still playing in theaters across the world and, if you're reading this site, chances are you saw it and stayed until after the credits to see what Easter egg Marvel had in store for us. I won't spoil what happens here, we'll do that after the jump, but according to one of the actors in the scene, it was not directed by Thor director Kenneth Branagh, but rather by The Avengers director Joss Whedon. After the jump, read how we found out about this but beware of Thor and Avenger spoilers in the context.
Empire Online had a chance to sit down with Thor co-star Stellan Skarsgard at the Cannes Film Festival (where he was promoting Lars Von Trier's Melancholia) and asked him about his post-credits scene with Nick Fury, played by Samuel L. Jackson. He said they only shot it a few months ago and that Whedon directed the scene. Check out the video below and thanks to Latino Review for the heads up.
In the scene, Skarsgard's character, Erik Selvig, meets up with Nick Fury and Fury reveals to him the Cosmic Cube, an object of unlimited power, which also just happens to be the object of the Red Skull's affections in the soon to be released Captain America: The First Avenger. Just then, Loki (Tom Hiddleston) is seen in a reflection looking very interested in the artifact.
This leads in perfectly to what we've been reporting for a while now: Loki will use the Cosmic Cube to summon the Skrulls in The Avengers.
Of course, in the above interview, Skarsgard won't say anything about his role in Whedon's The Avengers, only that he's about to start working on it, but it sure seems like he's going to be possessed.
So now that we know Whedon directed the post-credit scene in Thor, do you consider that part of The Avengers or simply just Joss Whedon losing his Marvel movie virginity?