Platinum Dunes Continues Move Away From Horror With Family Fantasy Film 'The Hauntrepreneur'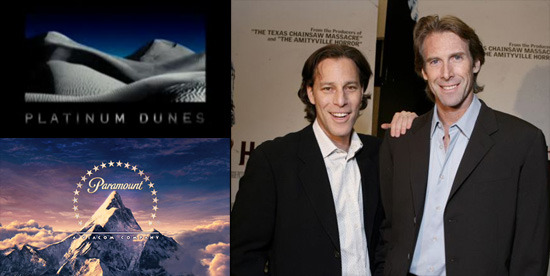 Briefly: Platinum Dunes has been slowly moving away from producing only horror remakes — having proven an ability to assemble a profitable film in that arena, it's time to move on to new grounds, I guess. The latest project the company has set up with Paramount is The Hauntrepeneur, a pretty awkwardly-titled spec pitch by Scott Rosenberg that could result in a Charlie and the Chocolate Factory-type film.THR says the story "centers on a family that has trouble adjusting to a new town and hires a peculiar man, the Hauntrepreneur, to help it. The man attempts to bring them together by creating a haunted house populated by an odd cast of characters." Scott Rosenberg is known for his Con Air and Gone in Sixty Seconds scripts, as well as TV series like Going to California and October Road. How any of that experience will come to bear specifically on this project is unknown. All I want at this point is a new title; The Hauntrepeneur sounds OK spoken, but looks just terrible in print.
In addition to this project, Platinum Dunes has the new TMNT film, Ouija, and the action film Heatseekers percolating.