Telluride Festival Primary Lineup Announced: New Cronenberg, Payne, Herzog Films Playing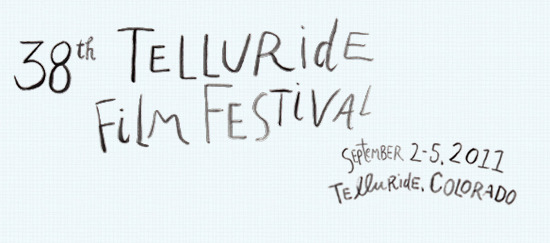 The Telluride Film Festival, a presentation of the National Film Preserve which takes place beginning tomorrow, Friday Sept 2 and runs through Monday Sept 5, is an unusual beast as far as film festivals go. The core film lineup is not announced until the day before the festival begins, so attendees have to commit to the fest without knowing any of the movies that will definitely play.
Now the first list of films is out, and it has some expected inclusions such as David Cronenberg's A Dangerous Method (trailer) and the Cannes fave The Artist (trailer). In addition there are some good surprises, such as Steve McQueen and Michael Fassbender's reunion, Shame (pics), and the Dardenne Brothers' The Kid With a Bike.
More films will be announced at the last minute over the next couple days. One addition, for example, according to Kris Tapley, is Butter. Peter is arriving in Telluride later today so he'll have coverage of the festival during the holiday weekend. Check out the announced lineup below.
From the Telluride press release:
38th Telluride Film Festival is proud to present the following new feature films to play in its main program, the 'SHOW':
ALBERT NOBBS (d. Rodrigo Garcia, U.S., 2011)
THE ARTIST (d. Michel Hazanavicius, France, 2011)
BECOMING BERT STERN (d. Shannah Laumeister, U.S., 2011)
BITTER SEEDS (d. Micha X. Peled, U.S., 2011)
BONSÁI (d. Cristián Jiménez, Chile, 2011)
A DANGEROUS METHOD (d. David Cronenberg, U.K.-Switzerland-U.S.-Canada, 2011)
THE DESCENDANTS (d. Alexander Payne, U.S., 2011)
DIANA VREELAND: THE EYE HAS TO TRAVEL (d. Lisa Immordino-Vreeland, U.S., 2011)
FOOTNOTE (d. Joseph Cedar, Israel, 2011)
THE FORGIVENESS OF BLOOD (d. Joshua Marston, U.S.-Albania-Denmark-Italy, 2011)
GOODBYE FIRST LOVE (d. Mia Hansen-Løve, France, 2011)
LE HAVRE (d. Aki Kaurismäki, Finland, 2011)
HOLLYWOOD DON'T SURF (d. Greg Macgillivray, Sam George, U.S., 2011)
IN DARKNESS (d. Agnieszka Holland, Poland, 2011)
INTO THE ABYSS: A TALE OF DEATH, A TALE OF LIFE (d. Werner Herzog, U.S., 2011)
THE ISLAND PRESIDENT (d. Jon Shenk, U.S., 2011)
THE KID WITH A BIKE (d. Luc and Jean-Pierre Dardenne, Belgium, 2011)
LIVING IN THE MATERIAL WORLD (d. Martin Scorsese, U.S., 2011)
PASSERBY (d. Eryk Rocha, Brazil, 2011)
PERDIDA (d. Viviana García Besné, Mexico, 2011)
PINA (d. Wim Wenders, Germany, 2011)
A SEPARATION (d. Asghar Farhadi, Iran, 2011)
SHAME (d. Steve McQueen, U.K., 2011)
THE STORY OF FILM: AN ODYSSEY (d. Mark Cousins, U.K., 2011)
TARGET (d. Alexander Zeldovich, Russia, 2011)
THE TURIN HORSE (d. Béla Tarr, Hungary, 2011)
THE WAY HOME (d. Dr. Biju, India, 2010)
WE NEED TO TALK ABOUT KEVIN (d. Lynne Ramsey, U.K., 2011)