VOTD: Future Pixar Director Lee Unkrich Dominates A 1987 Episode Of 'Win, Lose Or Draw'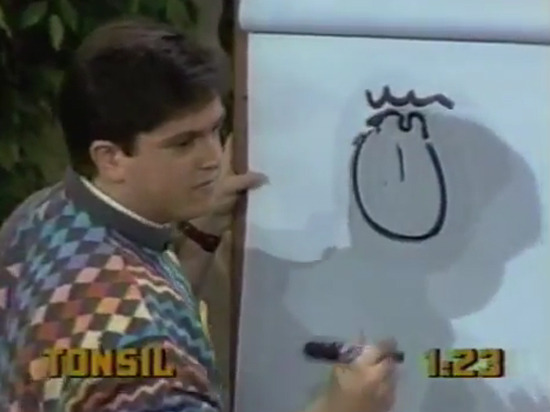 Pixar's Lee Unkrich, who won an Oscar this year for Toy Story 3, has been promising that he would post an 'embarrassing video' if his Twitter account hit one hundred thousand followers. That milestone was passed last night, and today he made good on his promise. What is the video? His appearance on a 1987 episode of Win, Lose or Draw. Here's to humble beginnings!
After linking to the video on YouTube, he said,
Video facts: 1) I was 20 years old 2) I was plump 3) I was coerced into buying that sweater by the show's producers.
At the time he appeared on the show, Lee Unkrich was starting out as a student at USC, and he was "Hoping to become a filmmaker." Obviously, the point that you'll want to see is where the guy who would eventually win an Oscar for animation starts to draw, and that's around the 7-minute mark.