Peter Berg To Direct Navy SEAL Film 'Lone Survivor' Starring Taylor Kitsch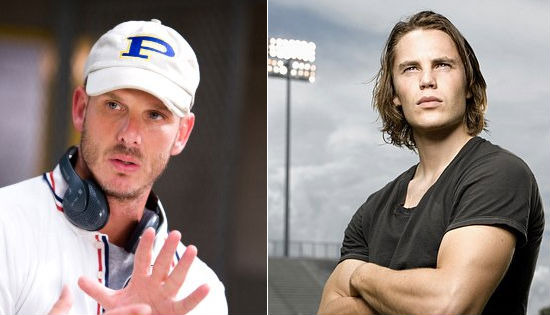 Director Peter Berg first cast Taylor Kitsch on (the best drama on network television) Friday Night Lights. He then anointed him with leading man status for Battleship, the 2012 mega budget alien invasion board game blockbuster. Their next film, however, makes both of those roles feel insignificant with its potential historical importance.
Berg, the director of Hancock, Friday Night Lights and The Kingdom has just cast Kitsch to star in Lone Survivor, the true story of a heroic SEAL Team who was on a mission to kill a terrorist leader but got ambushed by 250 Al-Qaeda soldiers. Berg had been developing the film before committing to Battleship and wasn't sure he'd ever get it made. That all changed when SEAL Team 6 killed Osama Bin Laden and now he's lined the film up as his next project.
Deadline broke the news of the deal, but it's not the first anyone has heard of the project. Berg actually embedded himself with a SEAL Team in Iraq two years ago for research and wanted to make the film immediately upon his return. However, Universal asked him to make the infinitely more commercial Battleship first. With that film now in post-production, and Osama Bin Laden killed by SEALS, Berg finally found Hollywood passionate about his passion project. Here's what he said to Deadline:
They leaned right into it with me. Bin Laden's death has cleared the way for this, a movie that will be an unapologetically patriotic film that honors and pays homage to an incredible group of badass guys who do this. The film will be a bit like Black Hawk Down, but it will focus on the quartet, which is fewer guys than that film.
Lone Survivor is based on a book by Marcus Luttrell, who was the actual lone survivor when his SEAL team, SEAL Team 10, on a mission to kill a terrorist leader, was ambushed in Afghanistan by 250 Al-Queda members and had to fight for their lives. Kitsch will be one of the four main roles and Berg should announce the others soon as he's been casting for two weeks.