Joel Edgerton Joins Baz Luhrmann's 'The Great Gatsby'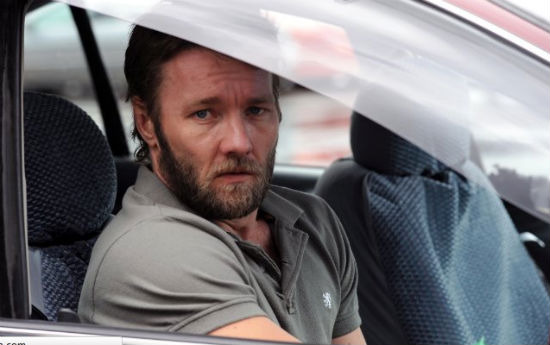 The process has been incredibly long and arduous, but Baz Luhrmann is slowly putting together an impressive cast for his 3D vision of F. Scott Fitzgerald's masterpiece The Great Gatsby. The latest person to join the fray is Joel Edgerton, who'll play Tom Buchanan, a role that was originally supposed to go to Ben Affleck before he stepped out to direct Argo. Among geeks, Edgerton is best known for his role at Uncle Owen in Star Wars Episode III: Revenge of the Sith but since then, with turns in Animal Kingdom and The Square, has become quite the in-demand leading man. He's in The Thing prequel that's on the way, Warrior with Tom Hardy and now, he'll be popping out of your screen opposite Leonardo DiCaprio, Tobey Maguire, Carey Mulligan and Isla Fisher. Read what Luhrmann had to say about Edgerton and more after the jump.
Deadline broke the news of Edgerton's casting (which we previously reported on when he was shortlisted with Luke Evans) and spoke to Luhrmann to get his explanation:
In casting Tom one had to find an actor who could credibly be (as Fitzgerald describes him) 'one of the most powerful ends that ever played football as New Haven,' had five star acting chops and in the big dramatic showdown scenes between Gatsby and Tom, hold the screen against Leonardo DiCaprio, in the appropriate age group. Any wonder, it has been a long and thorough journey. The simple truth is that Joel came into our rehearsal space in New York and fulfilled all of the above criteria, and then some.
Number one Joel Edgerton fan Russ Fischer actually disagreed with Luhrmann's sentiments when picturing Edgerton in the role:
While I love Joel Edgerton — as is obvious, I"m sure, from recent posts I've done on his career upswing — this is the place where I think Luke Evans would easily be a better choice. Tom Buchanan is a faded dilettante and old-money douchebag, and I can see Evans being perfect for the part. (No offense meant.) Joel Edgerton, however, could be great as George Miller, the poor sod who is married to Myrtle and has to deal with her infidelity.
Who do you agree with, Russ or Baz? Is Edgerton really the home run Baz says?