Ridley Scott Attached To Direct 'Reykjavik,' About Historic Reagan/Gorbachev Meeting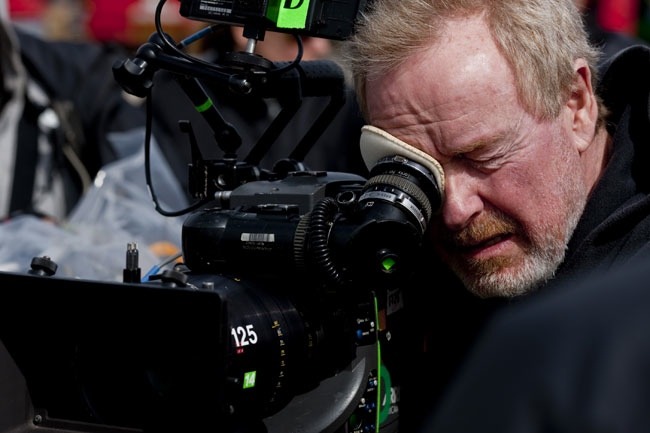 When you think Ridley Scott, you think sprawling, epic films like Blade Runner, Alien, Gladiator, Black Hawk Down and Kingdom of Heaven. Even his smaller films – G.I. Jane, Hannibal, Thelma & Louise – are still pretty big in comparison to your standard Hollywood fare. Scott is currently shooting yet another one of these blockbusters, the Alien prequel Prometheus, and while he's yet to announce his subsequent project, another possibility has been added to his already stacked plate. And it's a project unlike anything Scott's done before.
ScreenDaily is reporting that Scott will produce and direct Reykjavik, a retelling of a historic 1986 meeting between American President Ronald Reagan and Soviet leader Mikhail Gorbachev which indirectly resulted in the end of the Cold War. Read more after the break.According to the ScreenDaily report, Scott's involvement was announced by Stewart Mackinnon of Headline Films in Cannes as they revealed their a new head of production, Christian Baute. Reykjavik was written by Kevin Hood, who wrote the 2007 Anne Hathaway drama Becoming Jane.
Scott has several films in development – such as the Gertrude Bell Biopic, The Kind One and The Man in the High Castle just to name a few  – but after spending what will eventually be almost three years working on a large scale, big budget sci-fi film with creatures and effects, one would assume a small film that's basically two men in a room – Frost/Nixon style – might seem very attractive.
Would you like to see Scott do a small film like this or do you prefer that he stick to the big films he's best known for?