Armie Hammer Confirmed As 'The Lone Ranger'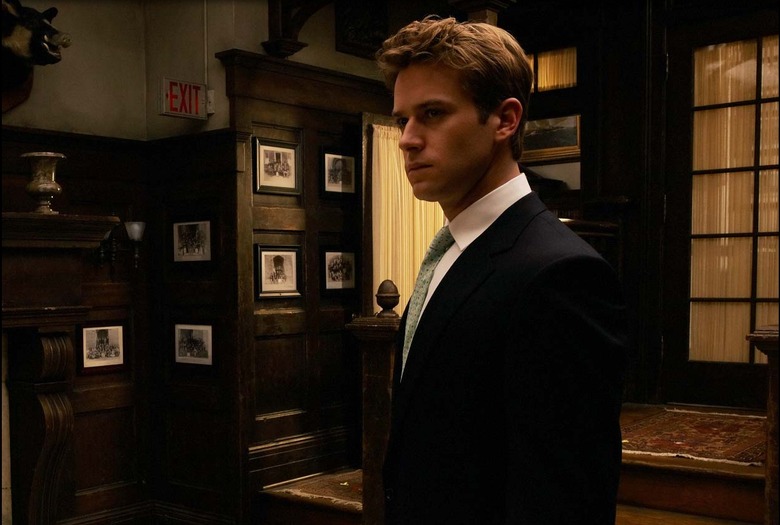 Several weeks ago we reported that Armie Hammer – star of The Social Network, the currently filming J. Edgar and the upcoming Julia Roberts' Snow White film – was in talks to play The Lone Ranger in the film of the same name, directed by Gore Verbinski, produced by Jerry Bruckheimer and co-starring Johnny Depp as Tonto. Those talks apparently went well and now Hammer has been cast in the film.
According to Variety, who broke the news of the casting, The Lone Ranger could be released as early as Fall 2012 as it should be ready to shoot after Depp is done with Tim Burton's Dark Shadows.
In the Variety story, they report that Depp first attached himself to the film in 2008 when he came out on stage at a Disney event to the famous Lone Ranger theme song. Years have passed now but what we've learned in the meantime is that the big budget, tentpole film will be more about Depp's Tonto than Hammer's Lone Ranger. Here's Verbinski:
The only version of 'The Lone Ranger' I'm interested in doing is 'Don Quixote' told from Sancho Panza's point of view... And hence I was honest early on with Johnny that Tonto is the part. We're not going to do it [straight], everyone knows that story. I don't want to tell that story.
Depp expressed a similar sentiment a few months ago:
I always felt Native Americans were badly portrayed in Hollywood films over the decades. It's a real opportunity for me to give a salute to them. Tonto was a sidekick in all the Lone Ranger series. [This film] is a very different approach to that partnership. And a funny one I think.
As Russ stated when the Hammer news originally broke, he's a great, all American, square-jawed Lone Ranger – a perfect physical foil to Depp. This is solid casting for sure.
However, it's a bit surprising that this film could be shooting this year and out next year, especially since Verbinski seemed kind of lax on the topic a few months back.
What are your expectations of this film? Do you think it'll be out next year?