Will Ferrell And Mark Wahlberg To Battle In 'Turkey Bowl'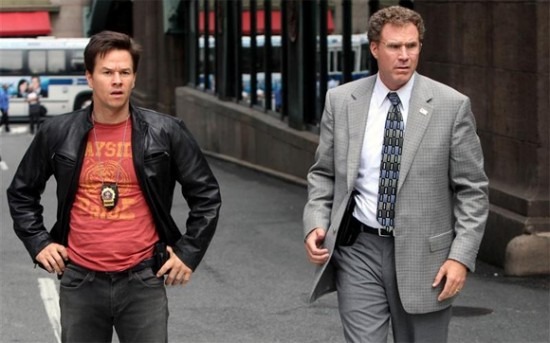 Before The Other Guys became a surprise $120 million hit, teaming up Will Ferrell and Mark Wahlberg seemed like a somewhat awkward proposition. After, though, it seems like a sure fire recipe for success. Warner Bros. thinks so at least as they've just bought a pitch for a film tentatively called Turkey Bowl, which will feature Wahlberg and Ferrell as rival football fans who compete in a neighborhood vs. neighborhood tackle game for bragging rights. We've got more details after the break.
Deadline broke the news of the deal, which is still just a pitch but will be written by 30 Rock writers Robert Carlock and Scott Silveri. It'll be produced by Ferrell, Adam McKay and Chris Henchy of Gary Sanchez Productions.
According to their story, the film will feature a ton of cameos such as the rival news team fight in Anchorman: The Legend of Ron Burgundy.
The film shares a title, and plot elements, with a comedy that recently played at South by Southwest but we have yet to find out if they're related. Here's a trailer for that movie.
Whether this is a remake, reimagning or just a similar plot that will have to change its title, I think it's a funny idea for a film, especially with Ferrell and Wahlberg. Sort of an adult Little Giants. This one probably won't happen for at least a year, though, as the script is currently being written and Wahlberg and Ferrell have several film projects lined up. Next up for Wahlberg is Seth McFarlane's teddy bear movie Ted and Ferrell is prepping Southern Rivals, a political comedy with Zach Galifianakis.
What do you think of this idea?