Philip Noyce To Remake 'Bloodsport'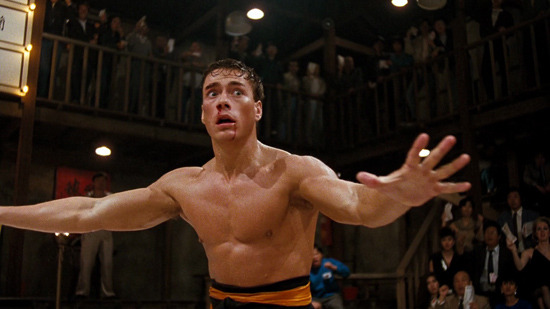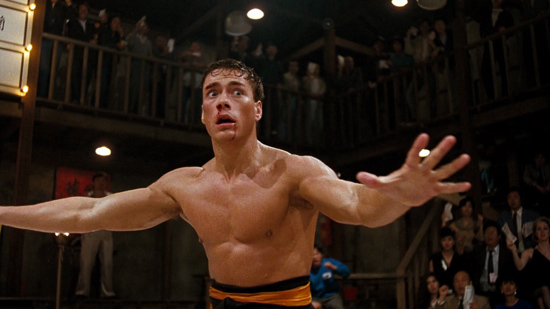 Yep, the headline says what you think it says. The 1988 Jean-Claude Van Damme film Bloodsport is going to be remade, and Philip Noyce, who last directed the rather silly film Salt, is going to be behind the camera.
Screen Daily says the film will follow "an American who goes to Brazil to recover from the violence he has experienced in Afghanistan who gets involved in a martial arts contest." Robert Mark Kamen (Taken, Colombiana) will write, and that's probably a good thing — he's been through the Luc Besson action wringer, and can probably turn out a serviceable script for something like this in his sleep.
In a way, this isn't even a great surprise, as a few basic martial arts movie templates are used to power a good many fight films. Bloodsport's tournament setup is one of them. But a remake of one of those templates would traditionally be oriented around a specific fighter. Without a personality around which to build the film, what's the point?
So who will star? We don't know. Kind of a crucial factor, really. Because it was cut from a stock template, the original Bloodsport is a nothing movie when viewed from a story and filmmaking perspective. It has become a minor cult film because of the strange charisma of Jean-Claude Van Damme, and the intensity of some of the action. Philip Noyce and his stunt team (including Simon Crane and Wade Allen) did some good action work in Salt, so if the same crew comes together again maybe they can ramp it up for Bloodsport. (But Simon Crane may be busy directing his own film, Echelon.) If they build the movie around the right guy. (Or girl — maybe Gina Carano wants to make another movie.)
A good side question is: who'll play the Bolo Yeung role? It's not just anyone who can make his pecs dance like that. There must be someone out there who is a good replacement (I could see Michael Jai White being awesome as the bad guy or, actually, as the lead.)