Casting Bits: Chris Pine In 'Mud;' Matt Dillon In 'Inferno;' Joel Edgerton And Luke Evans Shortlisted For 'The Great Gatsby'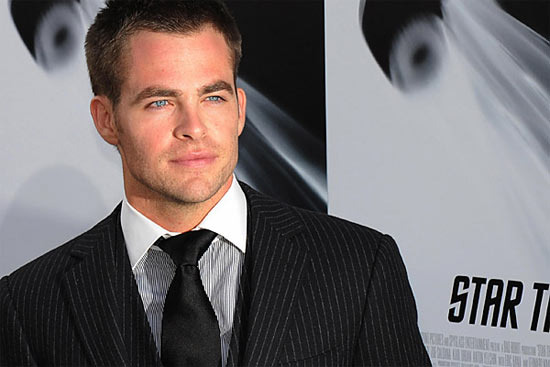 One of the better-received films at this year's Sundance was Take Shelter, starring Michael Shannon and Jessica Chastain. The film is playing to good reviews at Cannes now as well, and the writer/director, Jeff Nichols, is prepping his second film. Mud, as the picture is called, has Chris Pine in talks to star as Mud, a fugitive that is assisted in his escape from an island in the Mississippi river by two 14-year old boys.
The LA Times has the news, and says, "the ambiguity of the story lies with Mud, who is both an unsavory and a redemptive character and who teaches the boys as much as he learns from them," making the obvious and obligatory Huck Finn reference immediately afterward. Stand By Me is also name-dropped. The reviews for Take Shelter are all I need to be interested in what Jeff Nichols does next, and picking Chris Pine for a definitively non-blockbuster sort of role sounds like a good move.
After the break, Matt Dillon may beat up a pretend Linda Lovelace, and a shortlist emerges for the Great Gatsby role that Ben Affleck had to give up.
For reasons no one really understands, along with all the competing fairy tale movies, there are two biopics brewing of porn star and feminist rallying-point personality Linda Lovelace. The one that matters here is Inferno, which is about to shoot in New Orleans under the direction of Matthew Wilder. This is the film to which Lindsay Lohan was originally attached to play Lovelace, and which now has Malin Akerman set to play the main role instead. And Matt Dillon is now in talks to play her husband and accused pimp and abuser Chuck Traynor.
(The other film is Lovelace, from Howl directors Jeffrey Friedman and Robert Epstein. That one doesn't have a Linda Lovelace set yet, with Kate Hudson a rumored contender, but James Franco has been said to be ready to play Traynor.) [Screen]
Finally, Baz Luhrman's The Great Gatsby (in 3D!) is still casting up, and the production needs an appropriately Long Island-moneyed-type guy to play Tom Buchanan, the character who is married to Daisy (Carey Mulligan) and is having an affair with Myrtle (Isla Fisher). Ben Affleck, whose Boston jaw would have been very easy to make up as a lazy/rich East Egg-er, was in talks for the role but had to drop out in order to make his own new film, Argo.
Now comes the revelation that Luke Evans and, for some reason, Joel Edgerton have both tested for the role. While I love Joel Edgerton — as is obvious, I"m sure, from recent posts I've done on his career upswing — this is the place where I think Luke Evans would easily be a better choice. Tom Buchanan is a faded dilettante and old-money douchebag, and I can see Evans being perfect for the part. (No offense meant.) Joel Edgerton, however, could be great as George Miller, the poor sod who is married to Myrtle and has to deal with her infidelity. [THR]