Watch 30 Seconds Of JJ Abrams' 'Super 8'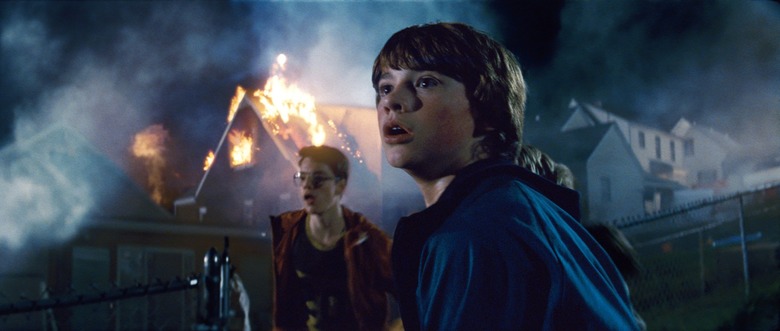 Paramount Pictures has released the first clip for the Steven Spielberg-produced JJ Abrams-directed 1980's Amblin film homage Super 8. The 30-second video isn't an actual clip from the movie, and certainly isn't a trailer or tv spot. It can be best described as an edited package showing the kids preparing to shoot their Super 8 zombie movie before the big train crash. You can watch the clip without fear of spoilers, as it only contains plot points we've seen in the trailers and tv spots. Watch it now embedded after the jump.
Clip from Moviefone:
Official Plot Synopsis:
In the summer of 1979, a group of friends in a small Ohio town witness a catastrophic train crash while making a super 8 movie and soon suspect that it was not an accident. Shortly after, unusual disappearances and inexplicable events begin to take place in town, and the local Deputy tries to uncover the truth – something more terrifying than any of them could have imagined.
Directed by J.J. Abrams from his original script, the Amblin Entertainment and Bad Robot Production film is produced by Steven Spielberg, Abrams and Bryan Burk. The film stars Elle Fanning, Kyle Chandler, Ron Eldard, Noah Emmerich, Gabriel Basson, Joel Courtney, Ryan Lee, Zach Mills and Amanda Michalka.
Super 8 will hit theaters on June 10th 2011.