Michael Bay Offers A $25,000 Bounty To Anyone Who Finds Skids And Mudflap In 'Dark Of The Moon'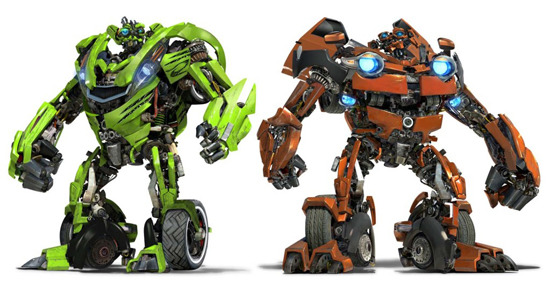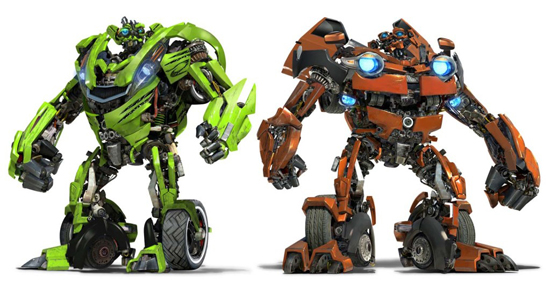 Michael Bay knows that a good many people hated the racist caricature Autobots, Skids and Mudflap, in the second Transformers film — really, are there any characters more generally despised in a blockbuster from the last decade? –  and he's willing to pay a huge bounty to prove that they're not in Transformers: Dark of the Moon.Over the weekend, AICN ran the first review of Transformers: Dark of the Moon, and though the review as it stands now has been edited, the original copy mentioned comic relief 'street' robots. Combined with the fact that one trailer has shots of characters that appear to be Skids and Mudflap, that led to the expectation that the characters really do reappear, despite previous insistence to the contrary. Now the director has posted a couple messages throwing down the gauntlet with respect to the duo. Get the challenge details below.
On his own website, ShootForTheEdit, Michael Bay said,
After the internet posting of a nice review by someone who saw Transformers: Dark of the Moon, the writer had not been clear on one thing. He misstated that the Twins are in the film. They are not. So I am offering a $25,000 REWARD to anyone who can find them performing in Transformers 3, on July 1, when the movie opens.
After many people pointed out that the two are in the trailer, he followed up with,
The Twins are not in the movie. You will not find them anywhere. Trailer houses sometimes use shots that are not in the movie! End [of] story[.] I'm done wasting my time [on] this!
That's definitely true, with respect to the way trailers are cut, but why were they in any footage created for the film, period? Maybe we can expect a good-time deleted scene recap on the eventual disc release? Guess this means the characters really aren't in the film.