Screenwriting: Warners Taps A Writer For 'The Lost Years Of Merlin;' Max Landis Writing Fox's 'Pied Piper; Chris Smith Pens Holiday Tale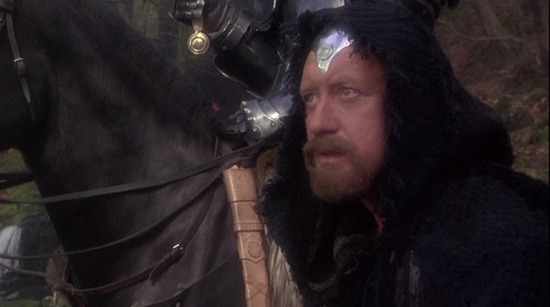 Get ready for Merlin to be the new Snow White, or the new Linda Lovelace, or whatever icon studios and producers decide to compete over next. Warner Bros. has just tapped Ed Whitworth, a former journalist who evidently has experience as a script reader for Oprah Winfrey's company, to adapt the T.A. Barron youth-lit novel The Lost Years of Merlin.
Surprise, surprise, this would be a Merlin origin tale, following "Merlin's journey from being a boy washed on the shores of Wales with no memory and no home, to him becoming a young man learning to use his powers and ultimately defender of the natural world and eventual mentor to King Arthur." (This project was once at Paramount, but the option lapsed and WB stepped in. It is also different from the modern-day Merlin story that Working Title was putting together last year.) [THR]
After the break, Max Landis picks up a pipe, and a good genre director tries his hand at kids' holiday fare.
The name Max Landis keeps coming up — Fox bought his script Chronicle, and quickly moved forward with it, and his script Amnesty now has Ron Howard attached to direct. And now he's been tapped to write Pied Piper for Fox. Variety doesn't have much info, though the trade break calls the project a 'fantasy thriller,' and says it is a 'reimagining of the Pied Piper tale.'  That tale, of course, originally told of the Pied Piper of Hamelin, who was hired by the town of Hamelin to remove the local rat infestation. He did so, and when the town refused to pay, he returned to lead the town's children away, and they were never seen agian.
Finally, Christopher Smith, who has earned our attention with films like Triangle, Severance and Black Death, has been hired to write a currently untitled Christmas tale for Scott Free's UK arm. Yep, that's right: the guy whose tales have so far been pretty grimy, gory and twisted will write a kids' film. THR says the ingredients are "Santa Claus, missing reindeers, a freshly-released-from-prison getaway driver and his son." The idea is that he'll direct the film, too, and I can get behind that idea. He's got four films in the indie genre trenches, and while I don't want to see Mr. Smith leave genre films behind — he's pretty good at them — I'd also like to see him break out to a larger audience. Maybe this will be to his career as Millions was to Danny Boyle's?