Page 2: The Muppets, Lord Of The Rings, Disney, Transformers 3, Gus Van Sant, Star Wars, Fringe, Bill & Ted, The Black Hole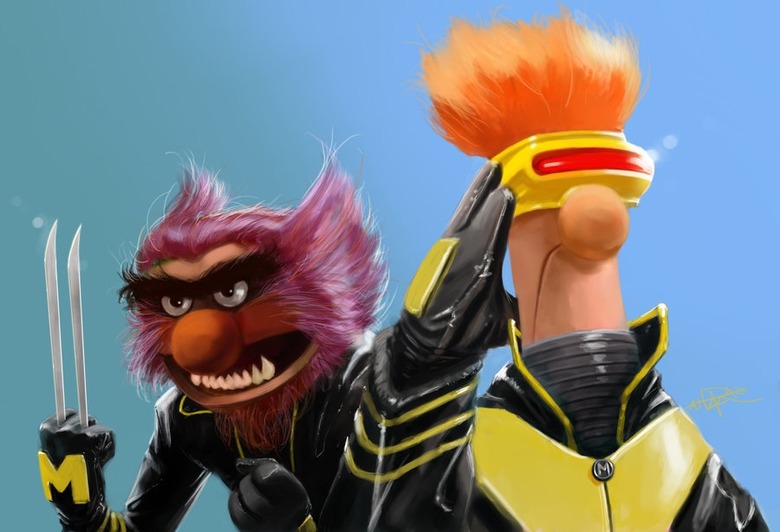 What is Page 2? Page 2 is a compilation of stories and news tidbits, which for whatever reason, didn't make the front page of /Film. After the jump we've included 46 different items, fun images, videos, casting tidbits, articles of interest and more. It's like a mystery grab bag of movie web related goodness. If you have any interesting items that we might've missed that you think should go in /Film's Page 2 – email us!Rahzzah has created this awesome X-Men/The Muppets mash-up "X-Muppets".
20th Century Fox and Chernin Entertainment have acquired screen rights to the Ransom Riggs novel Miss Peregrine's Home For Peculiar Children.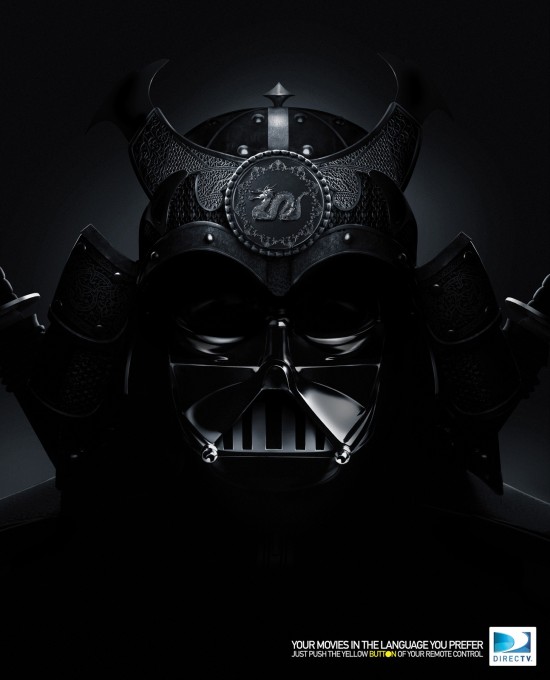 DirecTV's Darth Vader advertisement.
ABC has canceled V.
Watch Star Wars: Empire Strikes Back the kids musical, the documentary.
Disney is seeking the trademark "Seal Team 6".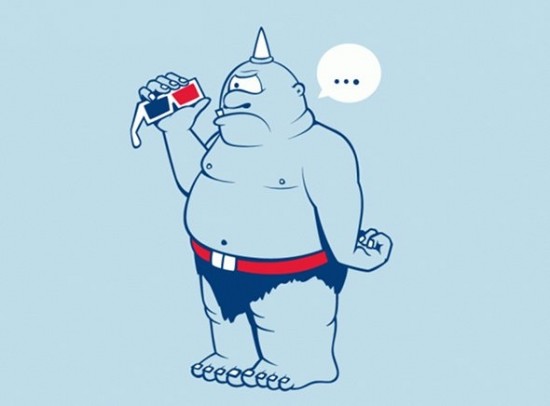 BustedTees is selling this 3D Cyclops t-shirt.Topless Robot lists 10 Obscure Albums by Actors from Comic Movies and TV Shows.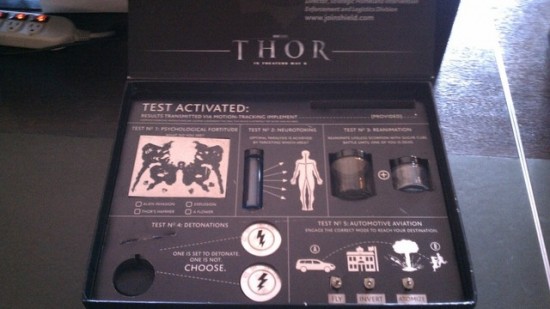 A briefcase-shaped press kit for Thor caused a bomb scare and evacuation at a bus station in Ann Arbor, MI.
Lisa Edelstein, who plays the female lead Dr. Cuddy on House, has decided not to return for the eighth season.
Due to the amount of graphics and images included in Page 2, we have to split this post over a BUNCH pages. Click the link above to continue the second page of Page 2.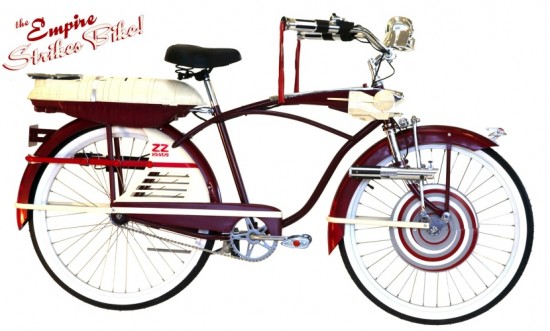 StarWars.com shows the transformation of a Skywalker Ranch staff bike into an Empire Strikes Back-themed super-cruiser.SplitSider lists the who's who of sitcom theme song composers.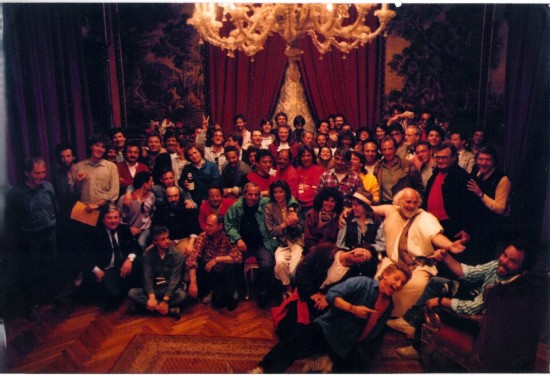 AICN has some great behind the scenes photos from Bill & Ted's Excellent Adventure.Elisabeth Rappe asks the question: Should Quentin Tarantino Stop Homaging?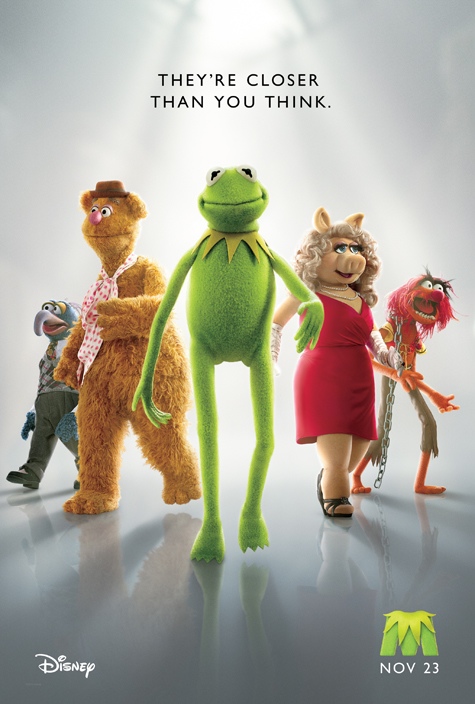 Fandango has a clearer look at the movie poster for The Muppets.
An advertising agency will attempt to recreate the chase scene from Bullitt in downtown San Francisco.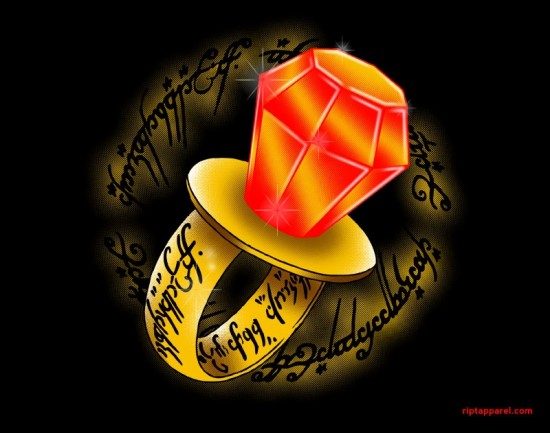 Today's t-shirt of RIPT Apparel is a Lord of the Rings/Ringpop mash-up.
Edward Hardwicke, best known for playing Dr. Watson in the 1980/90s Granada Television series Sherlock Holmes, has died at age 78.
[No photo]
Here are some photos of Cameron Diaz wearing a pair of daisy dukes and cowboy boots and carrying a cowboy hat as she films a scene for her new movie, Gambit, at an airport in London.
Sony Pictures will release the action thriller Colombiana, which stars Zoe Saldana, on August 26th, 2011.
Due to the amount of graphics and images included in Page 2, we have to split this post over a BUNCH pages. Click the link above to continue the third page of Page 2.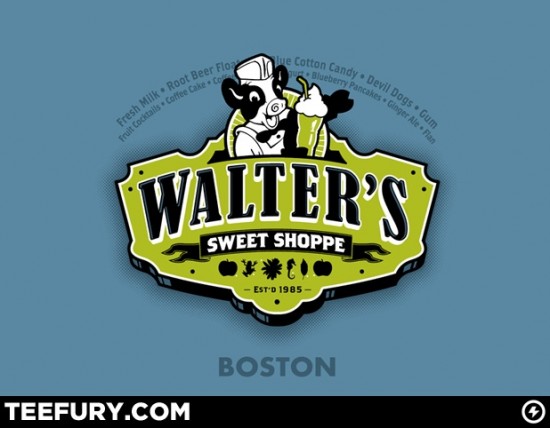 Today's t-shirt of TeeFury is a Fringe-inspired design: "Walter's Sweet Shoppe".
Gus Van Sant says he almost directed The Twilight Saga's Breaking Dawn because of Robert Pattinson:
"I got very nervous. There were like 15 people. I had never really auditioned or gone into a job interview in that way since maybe 1988 or '87. I guess I was unprepared for that. Usually people just hire me." .... "I was talking about the book and really all I was saying was 'OK, this is great, let's go do it. That was my pitch and I think they're used to something else. They're used to, for those of you who might audition for film jobs, they're used to like a 40-minute dissertation with perhaps visual aids and a pep talk about how fantastic this project is going to be and I just didn't know how to how do that."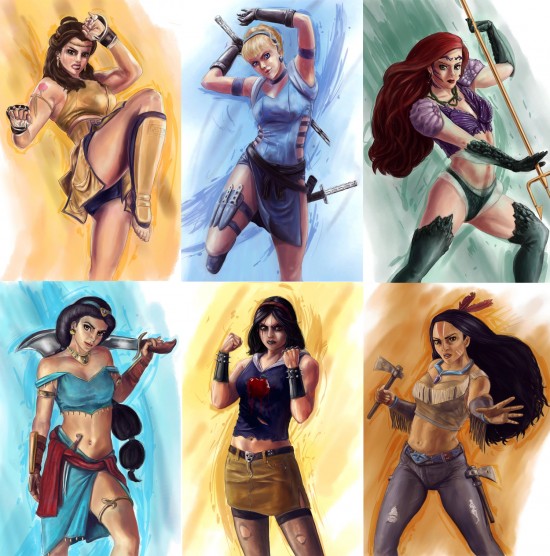 Josh MC has reimagined the Disney princesses as bad ass fighting comic book characters.
A 24 feature film is still in development. Fox Entertainment Chairman Peter Rice tells CinemaBlend: "I don't work at the movie company, but my intelligence around the lot is everybody would very much like to make a 24 movie ,and I believe that they're working on the script. When they say 'We don't have a script,' they don't have a completed script that they're about to go shoot. There's a great desire to see Jack Bauer on the big screen."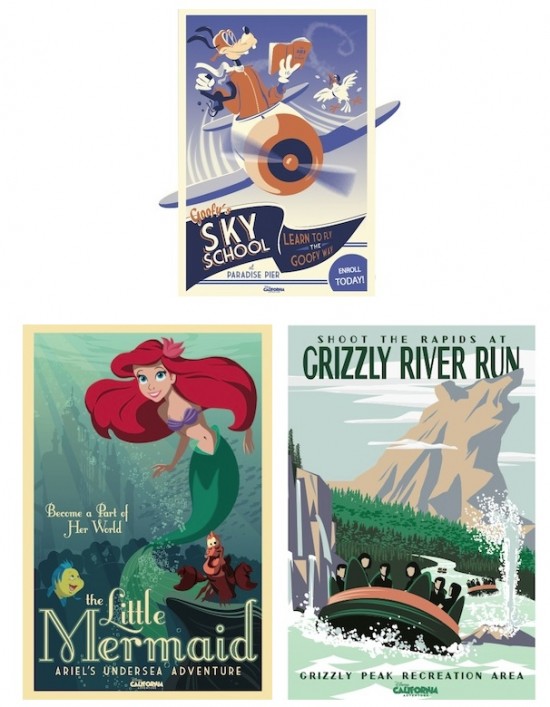 Disney has released new poster artwork for Disney California Adventure theme park, done in the style of the original Disneyland posters.
Star Trek screenwriter Roberto Orci says that they've actually talked about doing a new Trek television series in animated form.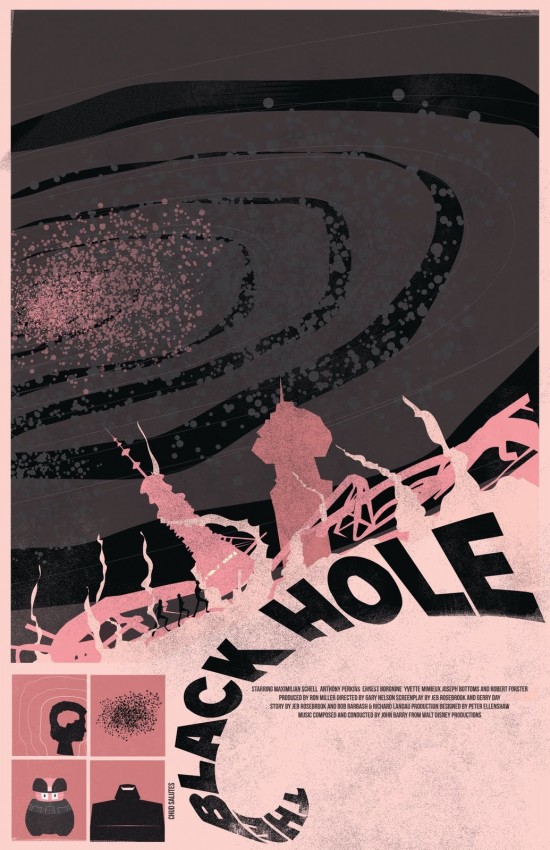 Fro Design Co has created a poster for Disney's science fiction film The Black Hole.
The CW has picked up shows featuring Rachel Bilson and Sarah Michelle Gellar, as well as Kevin Williamson's Secret Circle. They have also renewed Nikita and One Tree Hill.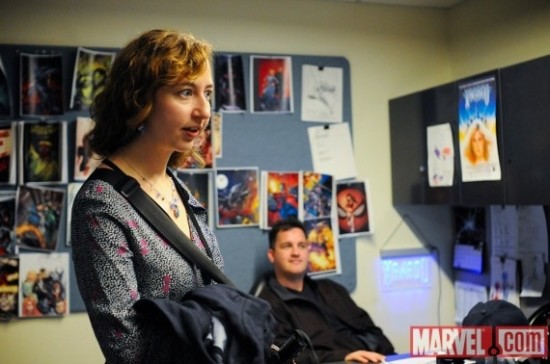 Kristen Schaal visited the Marvel Comics offices.FSR has a guide to the 26 Green Lantern Corps members we'll see in Green Lantern.
Due to the amount of graphics and images included in Page 2, we have to split this post over a BUNCH pages. Click the link above to continue the fourth page of Page 2.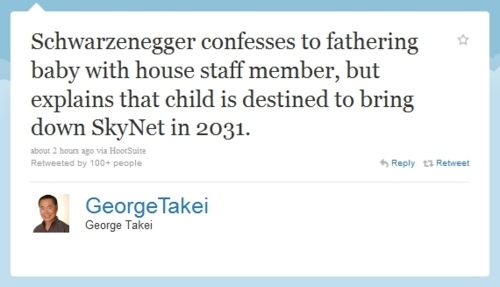 George Takei tweets about Arnold Schwarzenegger's recent controversy.OWF lists 10 movie swashbuckling pirates.
Disney has released a 30-second commercial for Star Tours: The Adventures Continue.
Phase 4 Films has acquired Canadian rights to Kevin Smith's Red State.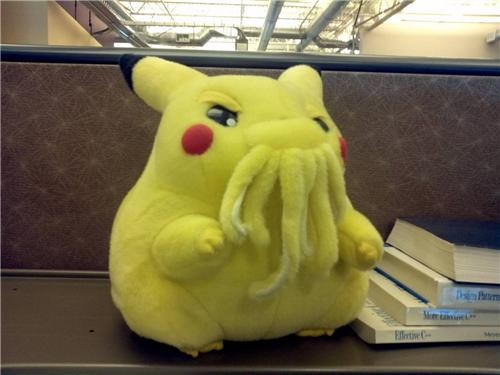 Cthulhu Pikachu.Texas Chainsaw Massacre/Skyline star Eric Balfour will be directing a live-action adaptation of Stephen Lindsay's Jesus Hates Zombies.
Paramount has released an ILM visual effects featurette for Transformers: Dark of the Moon.
Paddy Considine, Olivia Williams & Jeremy Irvine have joined Dakota Fanning in Now Is Good.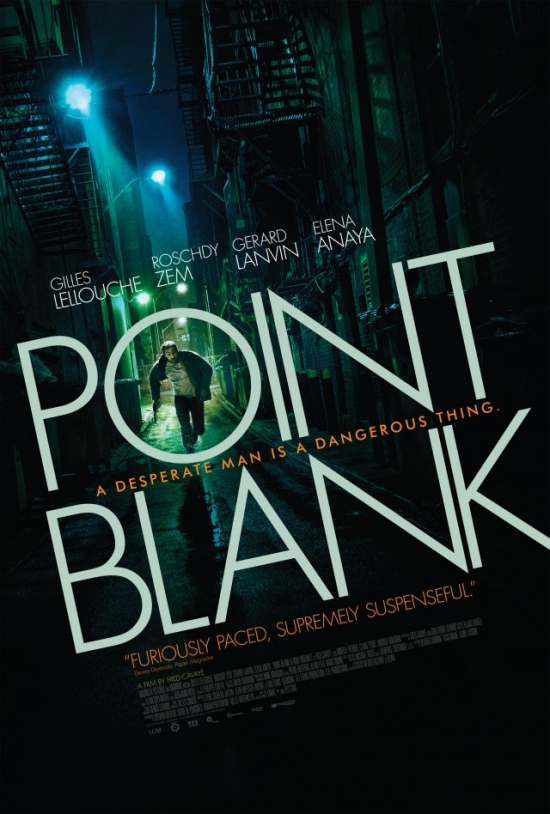 FSR has the movie poster for Point Blank.
MGM has come onboard as a financial partner on Sony's The Girl With the Dragon Tattoo.
Due to the amount of graphics and images included in Page 2, we have to split this post over a BUNCH pages. Click the link above to continue the fifth and final page of Page 2.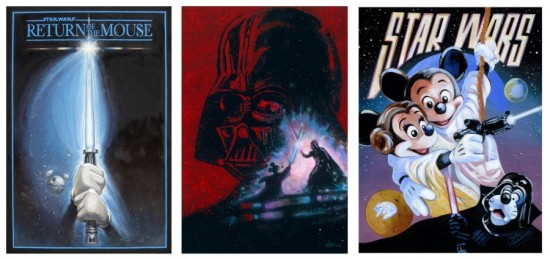 Disney has recreated some of the iconic Star Wars posters for artwork which will be on sale at Disney World's Star Wars Weekends.
The Playlist has compiled a listing of the 37 songs used in Terrence Malick's The Tree of Life.
Episode 6 of Kevin Tancharoen's Mortal Kombat: Legacy web series features the introduction of Lord Raiden.
AICN has a long conversation with legendary stuntmen Vic Armstrong.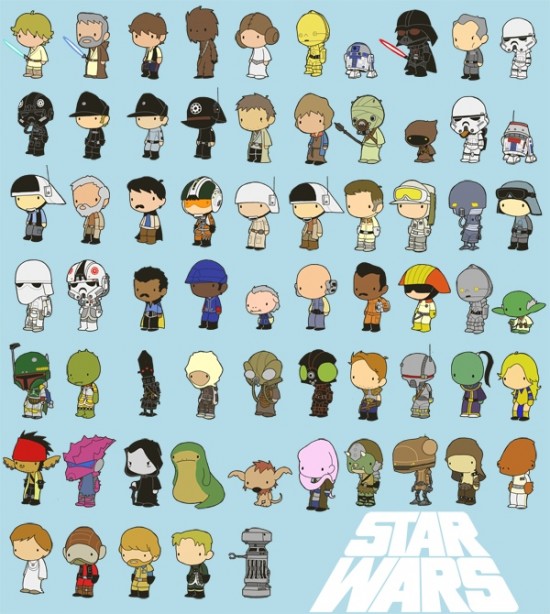 Mikey Turvey's Lil' Star Wars.Movieline lists the 5 Actors Who Could Make a New Version of Bloodsport Hit Hardest.