'Straw Dogs' Trailer: A Tornado Of Lust, Rage And Cowardice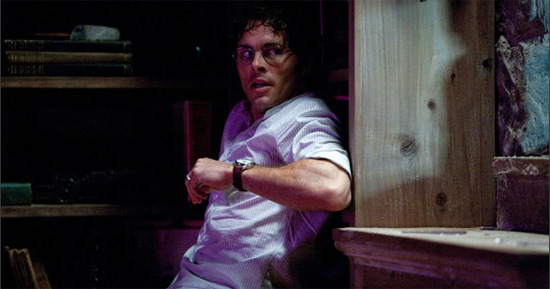 I'm going to have to hold my thoughts on this footage for Rod Lurie's remake of the landmark Sam Peckinpah film Straw Dogs, because after watching the trailer a couple times I'm still second-guessing what the intentions are.
What I can see is that this trailer is selling a very straight-up thriller, in which James Marsden and Kate Bosworth (both looking better than I expected — this might be a career high for Kate Bosworth, not that such a thing means much) have to deal with the advances of a bunch of tough rednecks when they move back to her hometown in Louisiana. The trailer gives most of the structure of the film away — basically two acts of intimidation followed by one extended siege setpiece — but doesn't really give away what the movie is doing. So is it really a straight thriller? I doubt it, because that's not in the DNA of Peckinpah's original, and I suspect Rod Lurie's plans to remake the film were more ambitious than delivering a mere thriller.
Check the trailer after the break and see what you think.
Yahoo has the HD.
David and Amy Sumner, a Hollywood screenwriter and his actress wife, return to her small hometown in the deep South to prepare the family home for sale after her father's death. Once there, tensions build in their marriage and old conflicts re-emerge with the locals, including Amy's ex-boyfriend Charlie, leading to a violent confrontation.
Straw Dogs opens on September 16.