Alex Pettyfer And Matthew Goode Tapped For Pierre Morel-Produced 'Overdrive'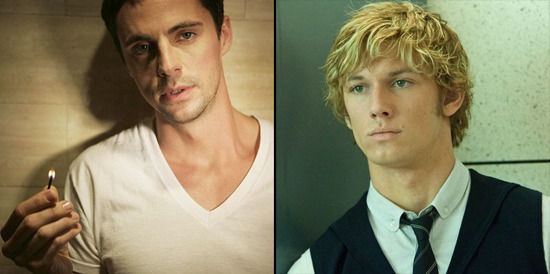 Briefly: Taken director Pierre Morel is following Luc Besson in to the action thriller producing game, and he's got his first effort set up, with everyone's new favorite actor on board. Overdrive is about a couple of handsome car thieves, and will star Alex Pettyfer and Matthew Goode. Antonio Negret, who directed Transit for producer Joel Silver, will direct.
Variety elaborates that the film is about "a pair of handsome and adventurous brothers, known for being high-profile car thieves, who travel to the South of France looking for new challenges and come across a tough local crime boss." Alex Pettyfer certainly fits the 'handsome' bill, but I've yet to see him demonstrate anything beyond that. The fact that Steven Soderbergh wants to work with him for Magic Mike, the Channing Tatum stripper movie (I'll never stop being amused by having to type that), does suggest that he's got potential.
Michael Brandt and Derek Haas (Wanted, 3:10 to Yuma) wrote the script. In addition to producing, Pierre Morel will supervise the art direction and action in the film.