WB Sets Release Dates For 'Dark Shadows,' 'Journey 2' And 'Rivals'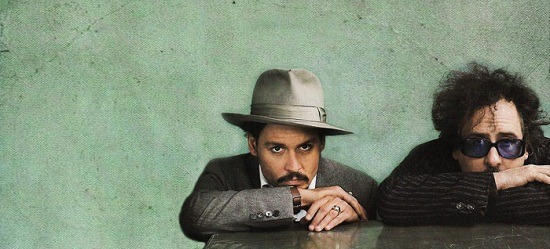 After years of talk, Tim Burton and Johnny Depp are finally making a film version of the '60s supernatural soap opera Dark Shadows, and Warner Bros. has just given the film a plum date: it will open on May 11 2012. So one year from now, you'll be able to join the argument over whether the film is the latest step for one of the most significant director/actor teams of the past two decades, or only another predictable product of Tim Burton's well-documented idiosyncrasies. I have no idea what to expect out of the film, but the cast includes Helena Bonham Carter, Chloe Moretz, Eva Green, Michelle Pfeiffer and Jackie Earle Haley, which should be a lineup strong enough to convince even the Burton-averse to take a look.
After the break, info on releases for The Rock's next movie, and a Will Ferrell/Zack Galifianakis pairing.
Two more films got dates today: January 27, 2012 will see the release of Journey 2: The Mysterious Island, with Dwayne Johnson, Michael Caine, Josh Hutcherson and Vanessa Hudgens in the sequel to Journey to the Center of the Earth 3D. (The colon in Journey 2's title is a must, so that no one mistakes it for a text message, or a Prince song.) Brendan Fraser bowed out of this one, but The Rock should be an able replacement. But will he sweat as much in this one as he did in Fast Five? That should be the standard by which all future Dwayne Johnson films must be judged.
And then Rivals (once called Southern Rivals), with Will Ferrell and Zach Galifianakis, will hit on August 10, 2012. Not as optimistic a date as Dark Shadows gets — by that point in the summer people often seem tired of the seasonal bombast — but it isn't a January 'eh, this movie pretty much already has the audience it's going to develop' sort of release, either. Jay Roach (Austin Powers) directs the film, which follows rival politicians in a South Carolina congressional race.