Jack Black And Michael Winterbottom Teaming Up For 'Bailout'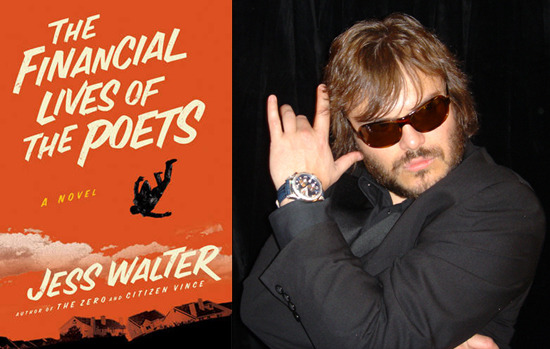 Is Jack Black trying to make a serious career course correction? First he's working with Richard Linklater and Shirley MacLaine on the strange true-life comedy Bernie, and now he is set to star in Bailout, a dramedy to be directed by Michael Winterbottom.
The film is based on a novel by Jess Walter called The Financial Lives of the Poets. (The author also scripted the film.) Here's the description of the book:
Matt Prior quits his job as a business reporter to start Poetfolio.com, a Web site featuring poetry about finance, or money-lit. Unsurprisingly, it tanks, and Matt returns to the newspaper, only to be laid off with a meager severance package. Now not only are the Priors in danger of losing their house, but Matt is convinced that his wife, Lisa, is having an affair with an old boyfriend she rediscovered during her lengthy nightly Facebook sessions. With two sons in overpriced Catholic school and his increasingly senile father to support, Matt's bank accounts dwindle amid his financial planner's dire predictions (diagnosis: fiscal Ebola). When an appealing but illegal moneymaking opportunity presents itself, Matt jumps at the chance.
That all sounds fine — really, it sounds like the same sort of material that actors like Jim Carrey and Will Ferrell have used to move from broad comedy into more indie-time dramatic fare. Jack Black may have started out in indie stuff like Jesus' Son and in seemingly niche movies like High Fidelity, but his schtick has become so broad and silly that he is nearly a caricature of himself. If he wants to really move forward he should scale back the mugging and do a little bit of work that deviates from his established norm. This could do the trick, and while I think Michael Winterbottom is extremely hit and miss, he could be the guy to make it happen for Black. [Deadline]