Page 2: Dawn Of The Dead, Back To The Future, Stan Lee, Star Wars, David Fincher, Silence Of The Lambs, Chuck, Rise Of The Apes, Locke & Key, Dexter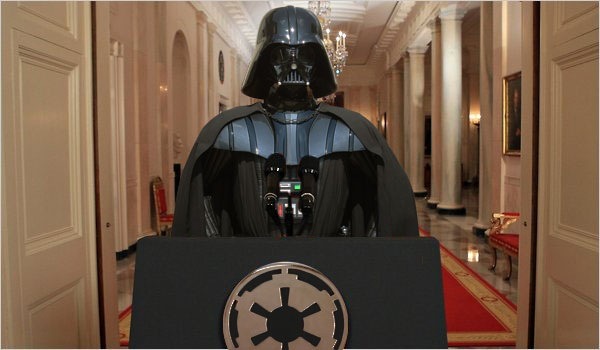 What is Page 2? Page 2 is a compilation of stories and news tidbits, which for whatever reason, didn't make the front page of /Film. After the jump we've included 40 different items, fun images, videos, casting tidbits, articles of interest and more. It's like a mystery grab bag of movie web related goodness. If you have any interesting items that we might've missed that you think should go in /Film's Page 2 – email us!Breaking News: "Obi-Wan Kenobi Is Dead, Vader Says"
NBC has renewed Chuck for a fifth season.
Will Smith's Men in Black III trailer, nicknamed "The Heat", costs $9,000-a-week, is 1,150 square feet complete with "a lounge, a movie room, office space for 30 people, a full-service kitchen, a master bedroom, an all-granite bathroom, marble floors, and matched-grain Italian cherrywood cabinetry."
Fox passed on the Locke & Key pilot.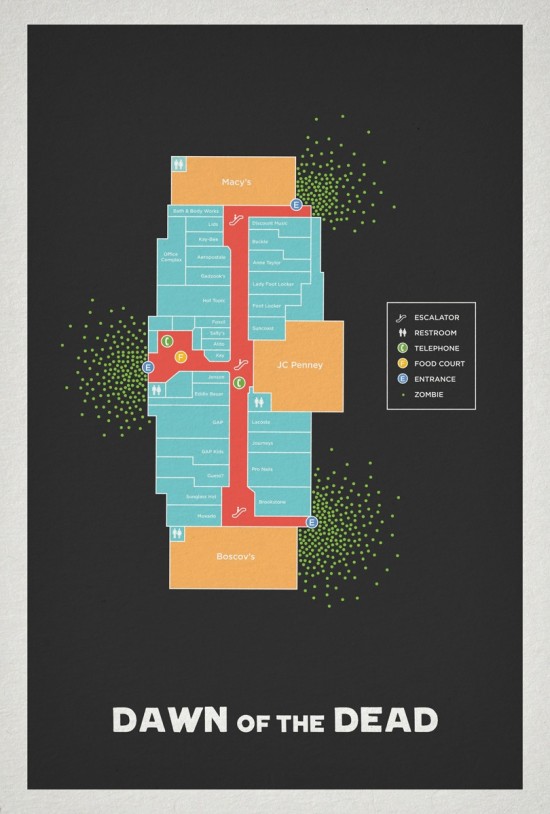 Matt Owen created a Dawn of the Dead poster in the form of a floor plan of the shopping mall.Sarah Michelle Gellar has finally spoken up about the announced Buffy The Vampire Slayer remake: "It was a movie. It's been made. They made it. They don't need to make another one." ... "I think it's a horrible idea. To try to do a Buffy without Joss Whedon, I mean that's, like, honestly, to be incredibly non-eloquent: that's the dumbest I've ever heard."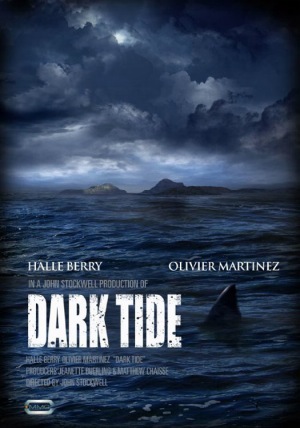 Disney is launching a new label, Walt Disney Studios International Production, to release Chinese, Russian and Indian films in the US marketplace via DVD, VOD, digital download and theatrical release.
Steve Czarnecki, voice of Marty McFly in the Back to the Future video game, gives a tour of the opening night bash of Gallery 1988's The 3 B Show.Hugh Grant was approached to become the replacement for Charlie Sheen in Two And A Half Men.
Due to the amount of graphics and images included in Page 2, we have to split this post over a BUNCH pages. Click the link above to continue the second page of Page 2.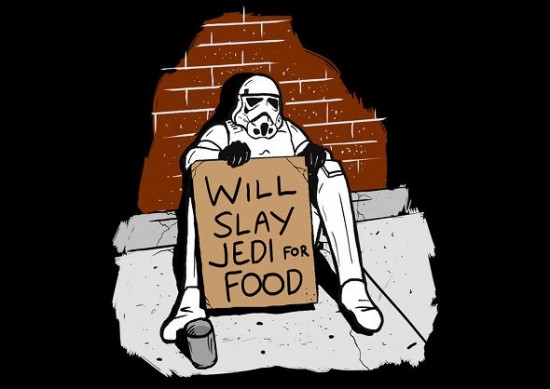 You can buy this homeless stormtrooper t-shirt.
Dolores Fuller, who starred in Ed Wood's 1953 cult classic Glen or Glenda, died Monday of complications from a stroke at age 88.
Check out this video compilation featuring every cameo made by Stan Lee in a Marvel Comics film up through 2008.
UpcomingPixar has a look at the Cars 2 soundtrack.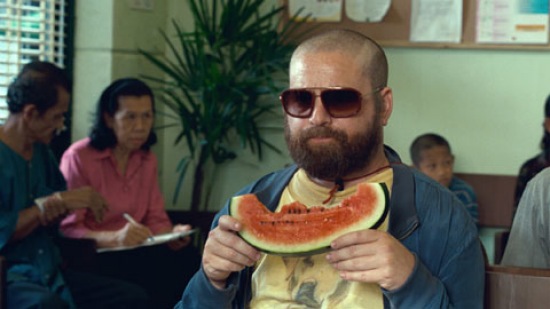 CinemaBlend has 35 photos from The Hangover Part II.
Rapper turned actor Mos Def (Be Kind Rewind) will have a multi-episode arc on the sixth season of Dexter.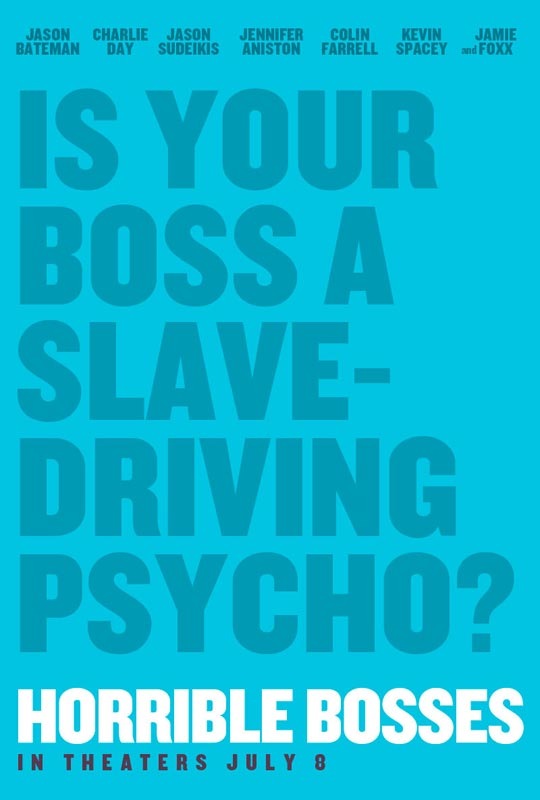 Check out the poster for Horrible Bosses.
Bridesmaids director Paul Feig says that he wants "To Show Hollywood There's A Market For Female Comedies"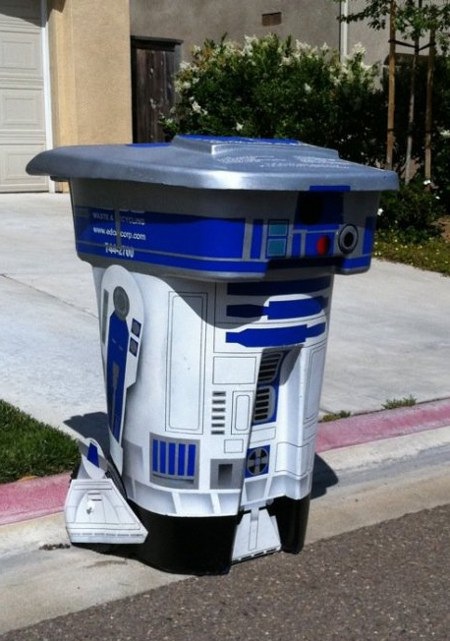 R2-D2 streetside trashcan.
Barry Levinson talks about Gotti: Three Generations: "The story of the Gotti family is very intriguing to me as sort of the last hurrah for organized crime," he said Tuesday on arriving in Cannes. "It's become more like disorganized crime."
Due to the amount of graphics and images included in Page 2, we have to split this post over a BUNCH pages. Click the link above to continue the third page of Page 2.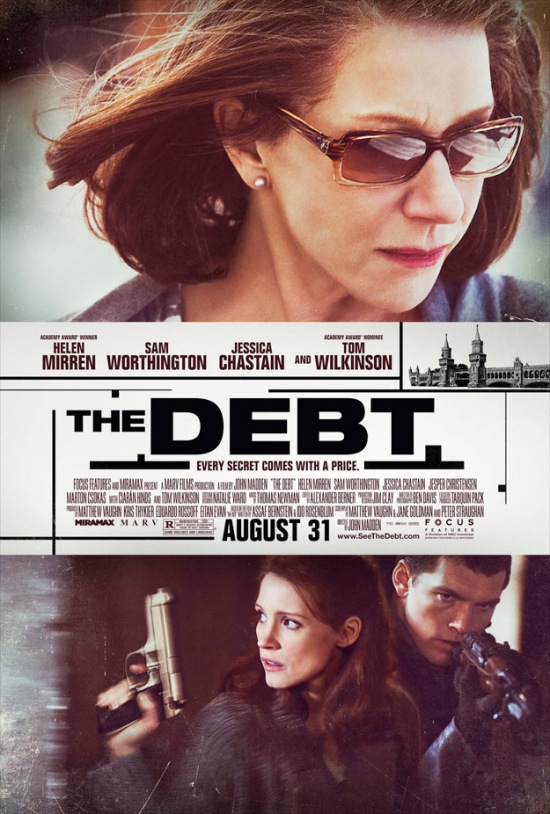 ComingSoon has premiered the movie poster for the John Madden-directed espionage thriller The Debt.
CD lists the Top 10 Horror Movies That Changed The Genre.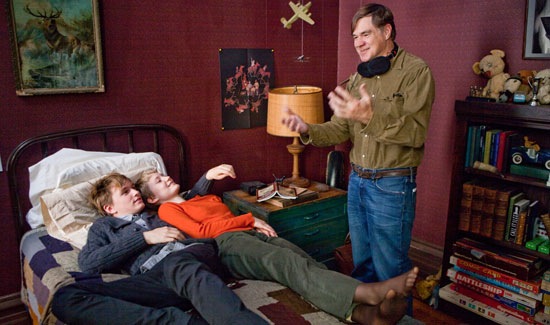 The Playlist has 11 New Images From Gus Van Sant's Restless.
Listverse lists the Top 10 Greatest Doomed Cinema Romances.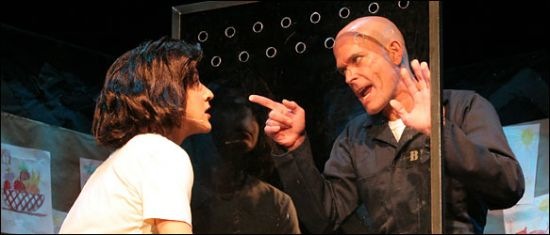 Brent Barrett and Jenn Harris will headline the cast of Silence of the Lambs spoof "Silence! The Musical," which will open Off Broadway beginning in June.Pajiba lists The 10 Biggest Box Office Improvements from the Original Film to the Sequel.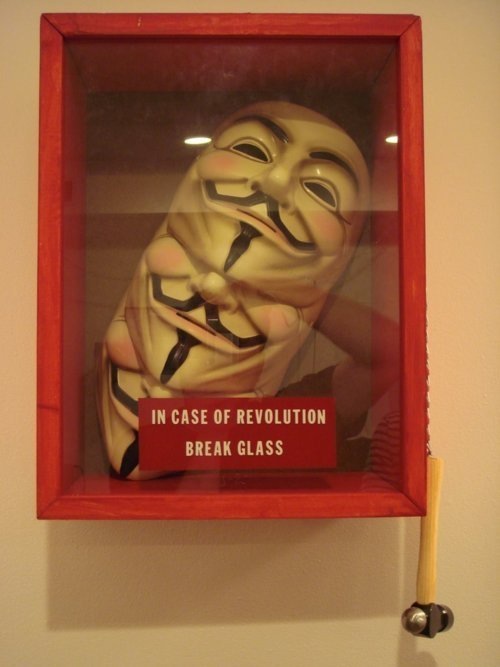 In case of a revolution, break glass.
IO9 lists the 10 most absurd superhero drug freakouts.
A look at David Fincher shooting Dragon Tattoo in Norway.
Columbia Pictures is planning a Ghostbusters DVD twitter viewing party.
Due to the amount of graphics and images included in Page 2, we have to split this post over a BUNCH pages. Click the link above to continue the fourth and final page of Page 2.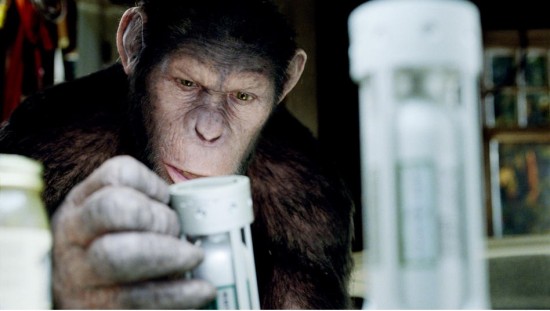 MovieWeb has a new image from Rise of the Planet of the Apes.Rotten Tomatoes recalls Paul Bettany's best reviewed movies.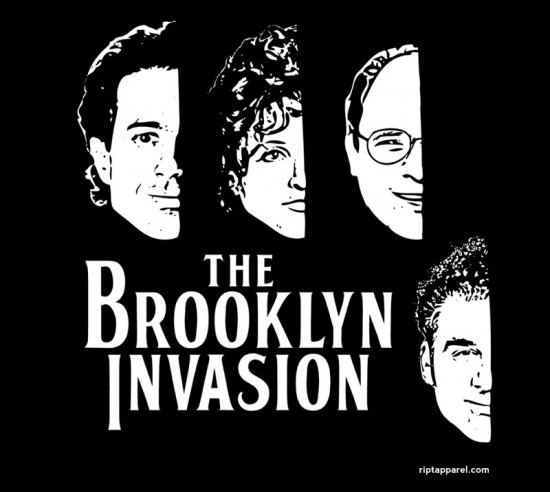 Today's t-shirt of RIPT Apparel is called The Brooklyn Invasion.
200 Russian Feature Films are being added to YouTube.
/Film reader Claire M shot this photo of the crew sign for The Amazing Spider-Man, which is currently filming in New York City under the fake title Fiona's Tale.
It has been confirmed that Frank Oz reprises his role as Yoda for the new Star Tours: The Adventures Continue ride.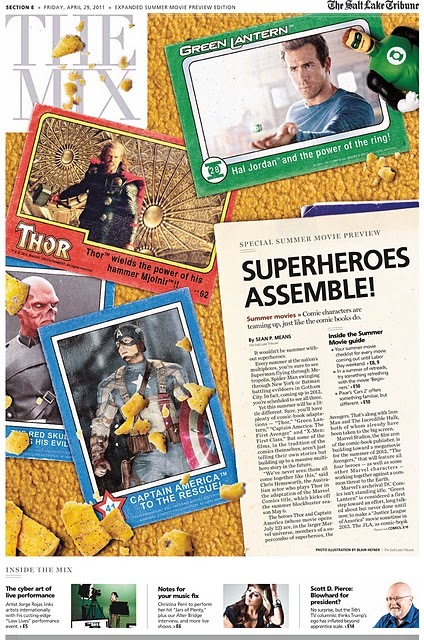 /Film reader Blain Hefner created retro movie cards for a Summer movie preview newspaper article.
A missing star from The Karate Kid has been found in Washington DC.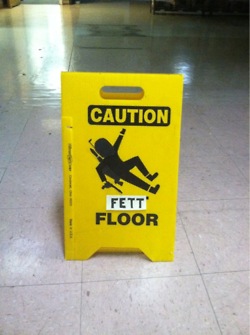 Caution: Fett Floor. (submitted by /Film reader Sara)
The official Dimension Films Twitter is teasing the possibility of Scream 5: "How much do you love @Scream4? How badly do you want #Scream5? Come up with a clever tweet and we'll RT!"