'Melancholia' Clip: Life On Earth Is Evil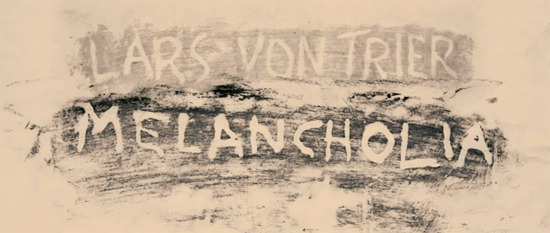 Lars Von Trier's new film, Melancholia, premieres soon at Cannes, and the debut of the film sets up a showdown between two sci-fi influenced dramas. On one side you've got Another Earth (trailer here) in which the emergence of a second Earth, which may or may not be an exact duplicate of our own world, leads to an exploration of second chances and the idea that our mistakes don't have to be our sole defining trait.
And then there is Melancholia, in which Kirsten Dunst and Charlotte Gainsbourg play sisters coming to terms with the impending end of the world. We've seen very little footage from Melancholia so far — just one short trailer — but a clip released this week shows Kirsten Dunst's character proclaiming that life on Earth is evil, seemingly setting up her whole attitude throughout the film in a nutshell. That clip is after the break, along with an effects reel and a short international TV spot.
While the trailer and some of the posters and images for the film so far really seemed to set it up as a gentler movie than Antichrist, the pain in Kirsten Dunst's face and words in this clip wouldn't be out of place in Antichrist at all. We know that happy endings are off limits this time, but will Melancholia end up being a much more intense movie than what we've recently been lulled into expecting?
Here's the clip:
Here's the new TV spot, which is just a bit more NSFW than the original trailer, due to a more lingering look at a nude Kirsten Dunst:
And, finally, the VFX reel, which really demonstrates the degree to which Lars Von Trier has embraced digital image manipulation. Quite an evolutionary step for one of the Dogme founders. (And some of the shots here make me desperate to re-watch the brilliant Resnais film Last Year at Marienbad.)