Cool Stuff: Kevin Tong's 'I Saw The Devil' Mondo Poster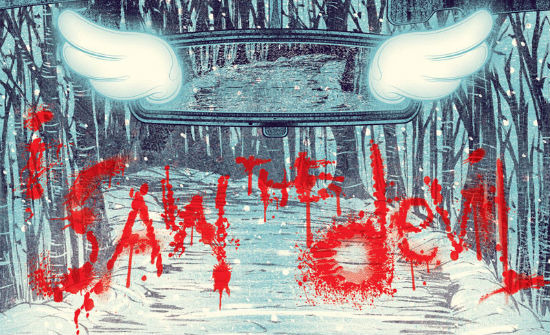 If you read our exclusive interview with Olly Moss, you know that even the artists are aware how difficult it is to acquire a Mondo print these days. It's especially difficult when there are only 185 of the things but that's the print run of Kevin Tong's poster for Kim Ji-Woon's bloody revenge film I Saw The Devil, which is now out on Blu-ray and DVD. We've been buzzing about the film for months but, unfortunately, it didn't fair too well at the box office. Hence the small print run. Still, once you see the movie, you are going to want this poster. Check out the full image, courtesy of JoBlo, after the break.
Thanks to JoBlo for the exclusive. Here you go.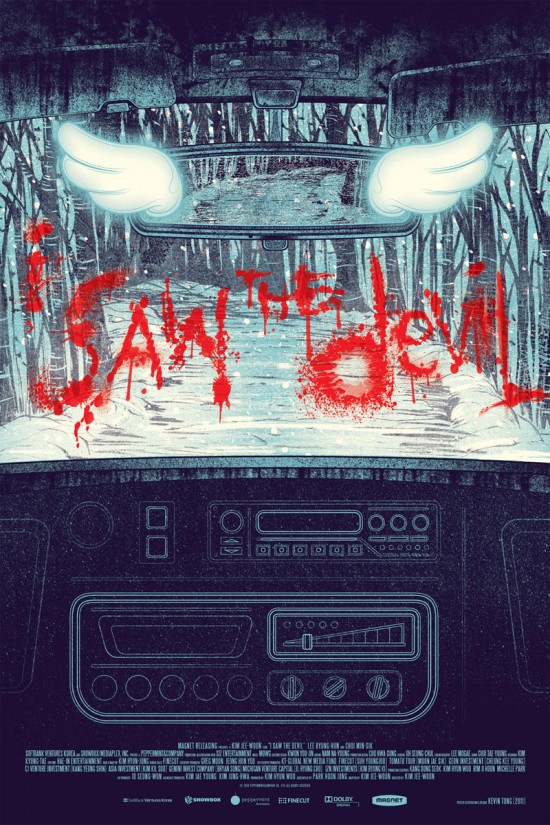 The print will go on sale for $45 on Thursday. You can try to follow @MondoNews and get one at a random time.