Darren Aronofsky To Direct George Clooney In 'Human Nature'?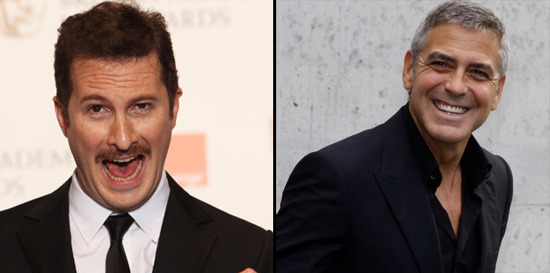 Briefly: We're going to keep this short, because not a lot of info is available, but Darren Aronofsky and George Clooney may be teaming to make a film based on the sci-fi script Human Nature. The  Jeff Welch script has been around for quite a few years — fifteen or so. It has been at Warner Bros., and Vulture says that Akiva Goldsman is working on budgeting it now. George Clooney is attached to star as "a man who is cryogenically frozen and wakes up years later to a world in which humans have become pets of another species." Shades of quite a few other films there, but with the Aronofsky/Clooney pairing I'd watch it in a heartbeat.
More as this develops; meanwhile, comment below on the potential merits of this as opposed to The Wolverine, or other teased projects like Intricate, Noah and/or Machine Man.