Rod Lurie To Direct 'Borderline'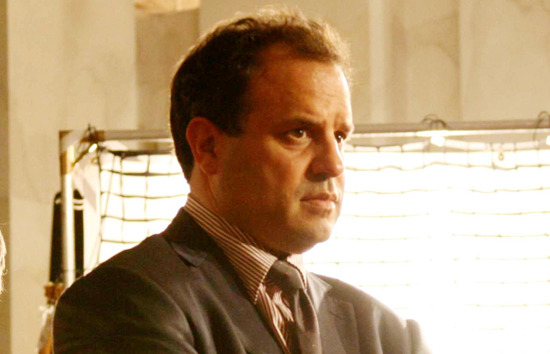 Rod Lurie is putting the finishing talks on his remake of Sam Peckinpah's Straw Dogs, and now he's been set to direct an on the run thriller called Borderline. There's nothing strange in that chain of events, but the trade break that announces this one references another Sam Peckinpah film, The Getaway. Coincidence, right? Probably. More details after the break.
Borderline follows "a family taken hostage by fugitives. A father with everything on the line engages in a battle of wits with a criminal with nothing to lose in order to save his wife and daughter." THR calls the film a 'two-hander' — in other words, it's a script with matched roles for two key actors. In this case, that would be the dad and the criminal. (Cough, Cape Fear.)
The punchline here may be that Borderline is a Justin Marks script. He's the screenwriter who has become famous in development circles for having his name on a lot of stuff that hasn't yet been produced (SuperMax, Suicide Squad, Hack/Slash, the He-Man movie Grayskull) and only one that has been, Street Fighter: The Legend of Chun-Li. People have good things to say about some of his scripts, and he does have 20,000 Leagues Under the Sea in pre-production at Disney now, but that isn't the best track record. I also tend to think of Rod Lurie's movies as being a lot more literate than the Justin Marks scripts I've read, so I wonder what is in Borderline that made it seem like a fit, and whether there will be any rewriting done by Mr. Lurie.