Paul Thomas Anderson Shoots 'The Master' In June, Joaquin Phoenix Confirmed, The Weinstein Co. Distributing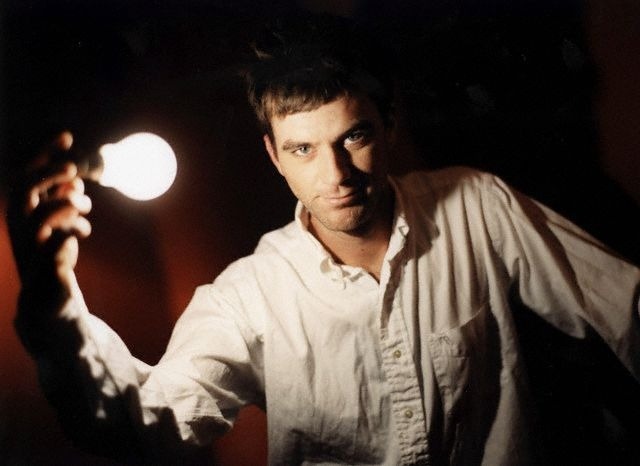 Paul Thomas Anderson is truly getting back to work. We've known that he is prepping two scripts, one based on the Thomas Pynchon novel Inherent Vice, and the other a slight reworking of PTA's own original 'religious drama' that has been said to be influenced by Scientology and once went by the title The Master.
Now we know that The Master is definitely going to be his next film. (Though 'The Master' is almost certainly not the final title, I'm going to use that to refer to the film here.) Harvey Weinstein has purchased worldwide rights to the film, which is already financed by Megan Ellison's Annapurna Productions. Philip Seymour Hoffman and Joaquin Phoenix are confirmed for the two key roles, and the film will shoot starting June 13. Celebrate after the break.
Deadline says that the old script for The Master has been somewhat reworked, and offers this new recap:
Hoffman stars as a man who returns after witnessing the horrors of WWII and tries to rediscover who he is in post-war America. He creates a belief system, something that catches on with other lost souls.
That sounds like a deliberate step away from the much more overtly Scientology-influenced earlier draft. (And, remember, part of the reason that Universal pulled out of financing that version was that the script at the time was said to have some problems.) We'd previously reported that Philip Seymour Hoffman would be Lancaster Dodd, "a charismatic intellectual" and the guy known as The Master, while Joaquin Phoenix was likely to play Freddie Sutton, "an alcholic drifter who becomes right-hand man [to The Master] only to begin questioning his manipulative mentor." Are those character descriptions still accurate? To be honest, we don't know. If you've got the latest, significantly reworked draft of the script, we'd love to read it.
Madisen Beaty and Amy Adams are mentioned as possible actress options, as are Laura Dern and Lena Endre. Obviously, Harvey Weinstein will be triumphantly touting this one at Cannes, where it will doubtless attract more actors. We'll know more soon, but for now just enjoy the fact that a new PTA film will be shooting in five weeks.