J.J. Abrams Gushes About Brad Bird's Work On 'Mission: Impossible Ghost Protocol'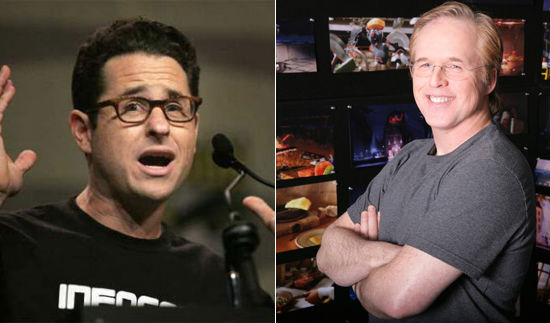 Odds are that around the time J.J. Abrams' Super 8 hits theaters, we'll probably get our first glimpse of the live action work of director Brad Bird. Bird, who has won Oscars for his two Pixar features, Ratatouille and The Incredibles, is currently in post-production on his live action directorial debut and he didn't go small. He's directing Tom Cruise in the fourth Mission: Impossible film Mission: Impossible Ghost Protocol, scheduled for release December 16. Fans have yet to see anything official from the film but Abrams, who is one of the producers, has and gave MTV some great insight into what Bird is bringing to the table.
Thanks to MTV (with a heads up from First Showing) for these quotes. Here's Abrams:
I couldn't be more excited about [Ghost Protocol]. Not only is the movie coming along, but what I've seen is kind of unbelievable.
He continues, getting specifically into Bird's style:
It's so weird to watch scenes for a movie by a director that feels so of that director's style, and yet you realize you've never ever seen a live-action film by that director. You watch moments where you go, 'That's so Brad Bird!' And then you realize, 'Oh, it's so weird to have seen a Brad Bird moment with actual flesh and blood actors.'
Finally, he explains why he thinks that is:
He's a filmmaker who has happened to use animation as a medium, but it's his filmmaking and his characters and his rhythm and his comedy, the action he can do, it's just the humanity that he's done that comes through in movies that have happened to be animated. Seeing that kind of nuance in a movie with people is just, I'm just so thrilled to be a part of it all. I haven't seen the whole thing, but what I have seen is sort of mind-blowing.
All of what Abrams says makes sense. Bird does have a distinct style and seeing it in live action will hopefully be awesome. However, from what I've heard through the grapevine, I think Abrams is talking up the film a little more than he would in private. We'll have to wait and see. As I said above, I would bet there's a trailer attached to Super 8 in June (both Bad Robot, both Abrams, both Paramount).
Are you excited to see Bird's style adapted to live action? What would you say are his visual signatures?